A tax cheat who narrowly dodged prison after helping a Dragons' Den star and his business associate avoid paying Inland Revenue will remain nameless.
The reasons for the bar on the accountant's identity are also suppressed.
Known only as Mr X, the man was sentenced today to 12 months' home detention and 400 hours' community work.
He was convicted after helping Paul Webb, who was a dragon on the entrepreneurial reality TV show Dragons' Den, and former Ernst & Young partner David Tauber provide false information to IRD for the income tax returns of their companies Honk Barges Ltd (HBL) and Honk Marine Ltd (HML).
Mr X has had name suppression since late 2016 and Justice Mary Peters extended the order in August this year.
Before the trio and companies were sentenced in the High Court at Auckland, Justice Peters reminded those in the courtroom, including the Herald, it would be an offence to reveal the identity of the mystery businessman.
She referred to him only as X or Mr X during the hearing.
The Herald sought to photograph Mr X during the hearing - alongside Webb and Tauber - but the application was declined by the judge.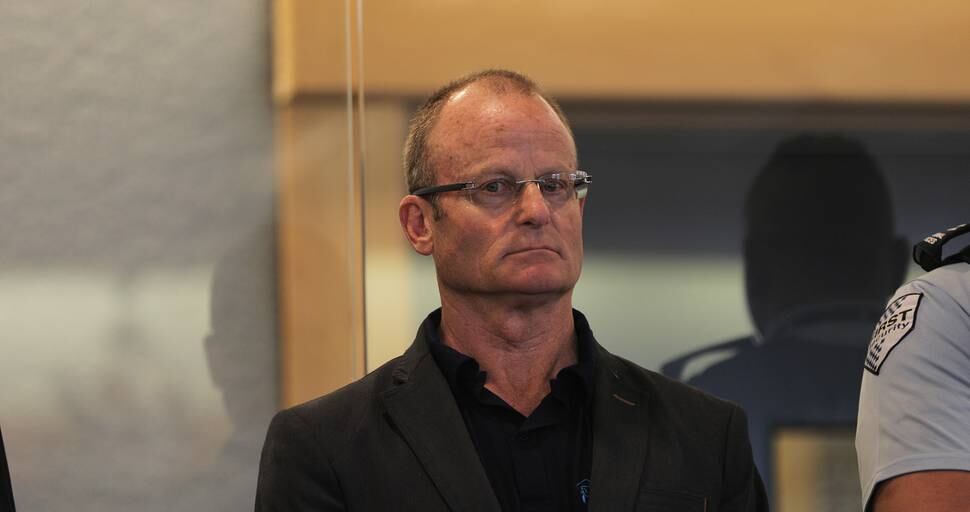 Mr X's lawyer, Christopher Gudsell QC, argued his client was "not involved in any instrumentation or formulation of this scheme at all".
Justice Peters said she thought "long and hard" about whether to send him to prison.
Tauber, the architect of the scheme, was sentenced to three years and three months' imprisonment.
Tauber's lawyer Mike Lennard - who also represented the two companies - maintained his client's crimes were just clever accounting tricks and will appeal the convictions.
"This was not blatant tax fraud, it was complex tax planning that has crossed the line in your honour's verdicts," the barrister said.
Webb was sentenced to nine months' home detention and 400 hours' community work.
HBL was fined $125,000 and HML fined $100,000.
In May this year, the three men and two companies went to trial before Justice Peters found Webb guilty of three of nine charges, Mr X guilty of six of nine charges, and Tauber guilty of all nine charges he faced.
HML was found guilty of four charges, and HBL of five.
The names of a now deceased trading partner and his principal trading entity were also suppressed throughout the lengthy case.