Swimming pools in living areas, cliff-top sites near the city and gated properties fit for stately English manor homes are features of the most expensive homes sold in New Zealand this year.
The list, compiled by Nick Goddall, head of research at CoreLogic NZ, reveals the top nine sales combined were worth more than $123 million. They were all in Auckland. These places offer a list of luxuries most of us can only dream of.
Size is an outstanding feature: some homes are double sites or the properties have more than one home built on them, usually with wide waterfront vistas and well-tended gardens themed to match the house decor.
Topping the list by a long shot is an O'Neills Ave mansion in Takapuna, sited at the seafront end of one of the cul-de-sac streets described by agents as "the avenues". The place on a rise above the sea went for more than $28m during the bleak, wet winter.
But that price is still eclipsed by the record set four years ago by a Paritai Drive home that in 2013 fetched $39m. That mansion was partly financed by ex-Hanover Finance director Mark Hotchin and was sold to businessman Deyi Shi via Graham Wall.
Top agent Michael Boulgaris said: "No longer does $10m raise eyebrows. You're not going to get the tennis court, the sea view and the big opulent home. You might get two out of three. You need $15m for all three."
1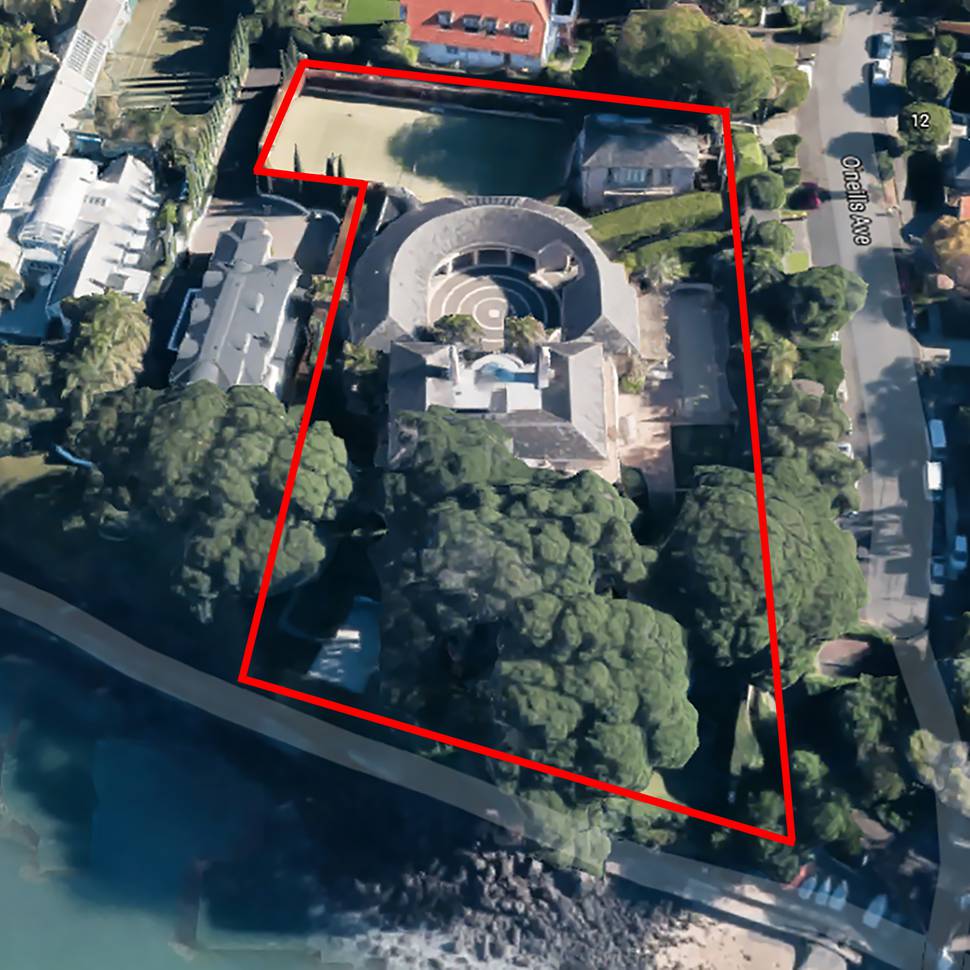 19 O'Neills Ave, Takapuna, Auckland
sold July 4 for $28,888,000. "Interestingly this property was also the highest sale in 2012," Goodall said.
The Med-style clifftop home has an associated separate, stylish two-level gate-house. Businessman Mark Stewart — son of Dame Adrienne Stewart and the late industrialist and manufacturer Sir Robertson Stewart — sold the property to businessman and exporter Lichun Gao. The property was originally developed by Sky Network Television founder Craig Heatley.
This sale was off-market, meaning the property was never advertised.
2
17 Burwood Cres, Remuera
sold for $18.5m on November 18, 2016 in a deal which Goodall said settled on March 3 this year. Architects Sumich Chaplin designed this place on a prime waterfront position, naming it Limestone House. The family of businessman Greg Muir was reported in 2012 to have paid $5m for the site and was reportedly building there.
3
100 Lucerne Rd, Remuerasold
November 3 for $14.6m. Interests associated with businesswoman Diane Foreman sold this 1920s character homestead on a double clifftop site overlooking Orakei Basin, the inner harbour and the city. It has four bedrooms, a billiard room, formal entertaining areas, four bathrooms, including three en suites, master bedroom with two dressing rooms, under-floor central heating, swimming pool and spa, four-car garaging, floodlit tennis court.
4
61 Cory Road, Waiheke Island
sold October 19 for $12.6m. Lifestyle property with 4.5ha of land, in a north-facing area, above the golden sands of Little Palm Beach and surrounded by walking trails.
5
30 Orakei Rd, Remuera
sold June 27 for $12.1m as "a magnificent manor home — over an acre of grounds". It has a wine cellar, games room, floodlit tennis court with pavilion, separate pool recreational area and "coach" driveway.
6
434 Mangatawhiri Rd, Tawharanui Peninsula, Matakana
sold January 28 for $10.5m. The home overlooks Omaha Bay, has four large bedrooms with en suites, two guest bathrooms, office, gymnasium, cinema, pool bar, wine cellar, sauna, and internal spa and swimming pools and floodlit tennis court.
7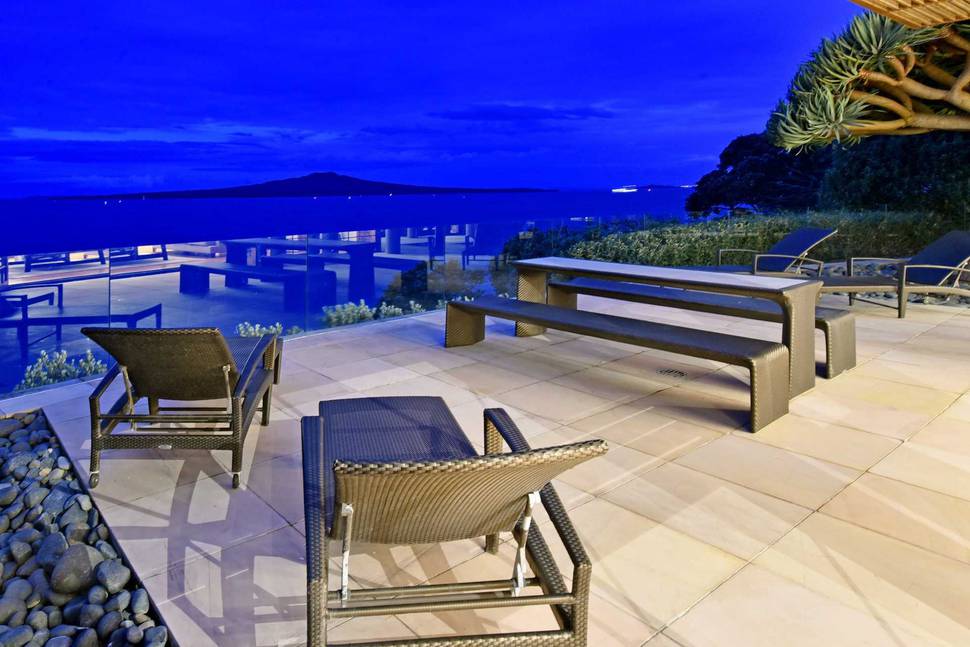 17A Clifton Rd, Hauraki, Auckland
sold February 23 for $9.2m. Dubbed an "architectural dream clifftop home" with a swimming pool in the lounge/living/dining area, designed by architect Simon Carnachan.
8
244 Remuera Rd, Remuera, Auckland
sold April 3 for $8.8m. At the prominent intersection of Portland Rd.
9
402/424 Remuera Rd, Remuera, Auckland
sold May 25 for $8.7m. An apartment described as the pinnacle of luxury.