A stunning addition to a celebrated chapel, a unique private home and a fancy golfing lodge were among 22 buildings to win at New Zealand's premier architectural design competition.
The winners of the 2017 New Zealand Architecture Awards were announced last night at an awards dinner at Auckland's Viaduct Events Centre.
The New Zealand Architecture Awards, run by the New Zealand Institute of Architects with the support of Resene, recognises New Zealand's architects.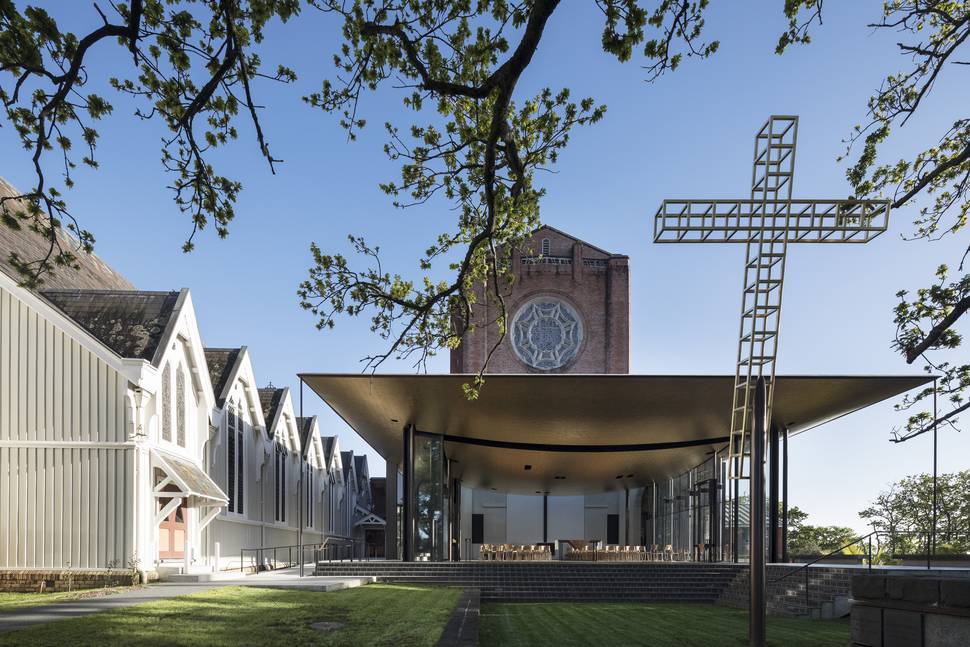 The pavilion extension to the well-known Holy Trinity Cathedral in Parnell, known as Bishop Selwyn Chapel, won the John Scott Award for Public Architecture.
The structure, designed by Fearon Hay Architects, was described as "outstanding" by judges.
"The exquisite chapel is a sensitive insertion into a site with two strong but disparate existing buildings," judges said.
A tricky corner site in Point Chevalier was inspiration for architect Guy Tarrant's own home. Tarrant won the Sir Ian Athfield Award for Housing. The brick and glass home was seen by judges as "a welcome departure from suburban convention".
"It engages boldly with the street in order to provide a courtyard plan ideally suited to Auckland's climate, and a strong but generous public presence goes hand in hand with a sheltered and most liveable private realm."
The backyard featured a swimming pool that was separated from the concrete patio by a planted trench.
The upmarket accommodation at Kinloch Lodge, at a golf course near Taupo, designed by Patterson Associates won the Sir Miles Warren Award for Commercial Architecture.
Judges praised the architects for taking "full advantage of a spectacular site and creating a richly atmospheric building that offers a luxurious guest experience".
A temporary structure acknowledging New Zealand's timber building history has won the Small Project Award.
The Waiheke Gateway Pavilion designed by Stevens Lawson Architects was praised for its "nice bi-cultural illusion to the wharenui and gable". It also likened the wooden ribs to the vertebrae of a beached whale.
All three Commercial Architecture Award winners were from Auckland, and "dealt with heritage concerns in a sensitive and sophisticated manner".
Peddle Thorp Architects won an award for Australis Nathan, an historic Britomart building on which the architects applied the centuries-old plaster inscription technique called sgraffito to one facade.

The awards jury applauded this "exercise in historicist whimsy, which is unexpected and delightful in Auckland".

Mason Bros., an old Wynyard Quarter warehouse building converted by Warren and Mahoney Architects, was praised for several design imperatives, including earthquake strengthening.

And the Kauri Timber Building by Fearon Hay Architects won the third Commercial Architecture Award for blending old and new. "...this admirable piece of cityscaping that makes a staunch, if locally lonely, stand alongside a totally car-dominated street."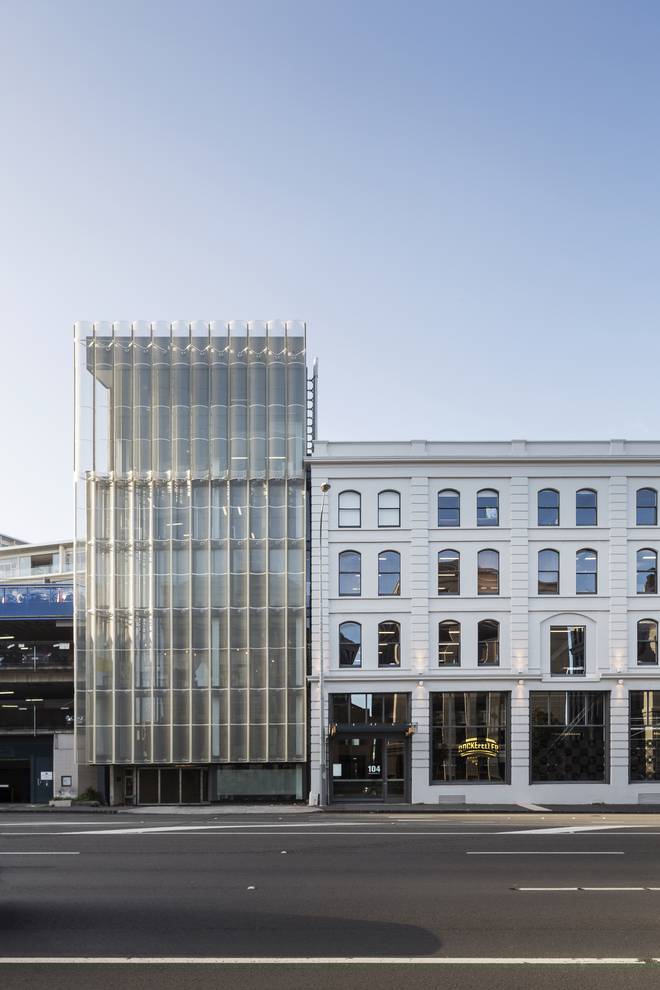 Patterson Associates lead architect Andrew Patterson was awarded the New Zealand Institute of Architects Gold Medal - the highest personal honour that recognises outstanding career achievement.
The award is only given to one architect each year.
Institute of Architects' president Christina van Bohemen said Patterson richly deserved the honour.
"Over the past twenty years, Andrew Patterson has designed some of the most innovative and visually striking buildings in New Zealand," Van Bohemen said.
"He has pushed the boundaries of what is possible in New Zealand architecture, and his work is often surprising and always arresting."