A world-class luxury hotel with glitzy roof-top bar and high-end eateries is planned for the last remaining waterfront site in downtown Auckland.
Viaduct Harbour Holdings Limited has revealed it plans to build a 165 room hotel on Market Square, a site previously occupied by Simunovich Fisheries.
To be renamed "One Market Square" the proposed hotel will face the sea on two sides and has stunning views of Auckland and the Hauraki Gulf.
The waterfront hotel will take to six the number of 5-star hotels planned in the City of Sails over the next ten years.
Earlier this year international glamour chain The Ritz-Carlton announced its plans to build in Auckland.
Others included the Park Hyatt Auckland and Sofitel So hotels in the CBD and a new hotel planned for Auckland Airport.
Angela Bull, Chief Executive for Viaduct Harbour Holdings Limited, said the waterfront site was exceptional and the hotel would cater to the exclusive luxury market.
"We know that Auckland is critical to New Zealand's tourist market and there is a clear need for luxury hotel accommodation in the CBD," Bull said.
"A luxury hotel has many synergies with the amenities and attractions located in the
Viaduct Harbour and will act as a catalyst to attract even more visitors to the area."
Bull said the company is looking for a suitable development partner who will build a world-class, iconic waterfront hotel that all Aucklanders can be proud of.
"We want a landmark development that will complement the many great buildings already built or underway in the wider Viaduct Harbour and Wynyard Quarter area."
The multi-level hotel and rooftop bar will add to the desirability of the Viaduct area, Bull said.
Viaduct Harbour Holdings Ltd is made up of a group of wealthy business executives who own waterfront land around the Viaduct Basin, Lighter Quay and Wynyard Quarter.
The land is leased long-term to building owners.
The group are looking for a development partner to build the luxury hotel through Colliers International.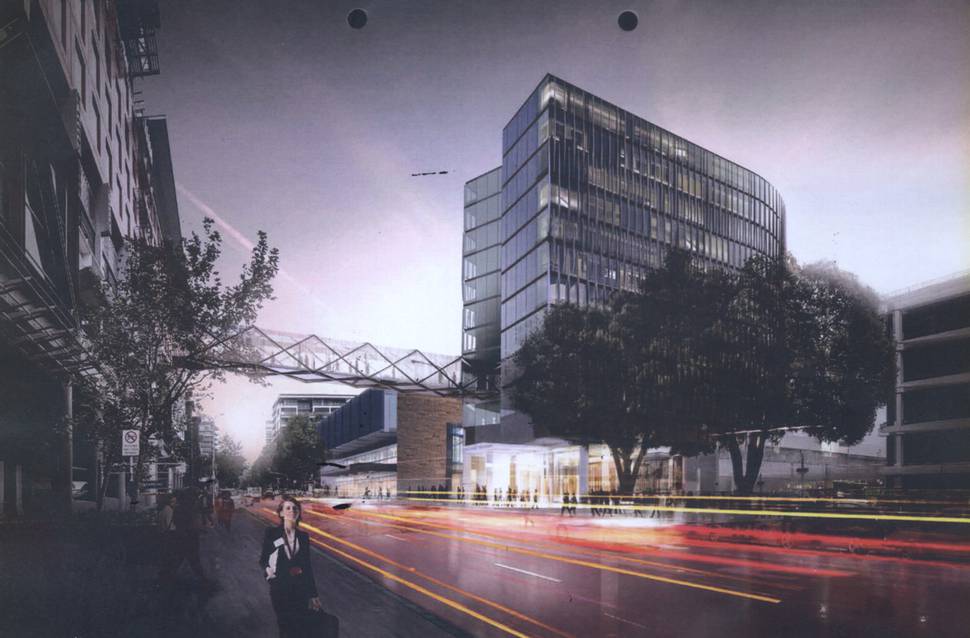 Preliminary designs have been drawn by leading architectural firm Warren and Mahoney and will be made available to the successful development partner.
Dean Humphries, from Colliers International, said the New Zealand is in the midst of the
strongest tourism boom in its history.
"As the country's tourism capital, Auckland is the main beneficiary of the 3.5 million international visitors that came to our shores last year," he said.
He said there was a huge shortage in hotel accommodation.
"The New Zealand Government predicts that Auckland will likely need another 4,300 new
hotel rooms over the next decade."
Colliers International will be marketing the development opportunity via an international expression of interest campaign closing on 2 May 2017.