A luxurious $10,000 a night waterfront penthouse - which is set to be one of New Zealand's priciest hotel suites - will open in Queenstown this summer.
The Penthouse at Eichardt's Private Hotel has a sauna, 100sq m balcony with a spa and views of Lake Wakatipu. Staying there also gets you VIP service including a butler available 24/7, a private chef and use of a Land Rover and driver.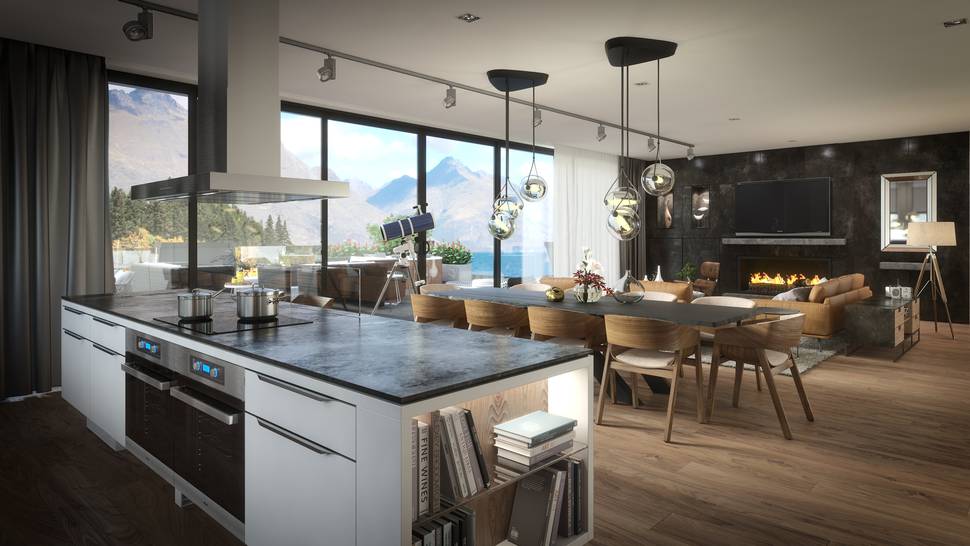 The high price is on par with the Presidential Penthouse at Pullman Hotel in Auckland which is also $10,000 a night, and hosts visiting rock stars.
Guests at the Eichardt suite will be able to indulge in after hours one-on-one shopping with the hotel's brand partners and high-end champagne which is refreshed daily.
It is a part of the hotel's $6 million expansion which also includes a new 200-seat restaurant and two other new lake view suites. It opens in mid December.
"We're preparing for a new class of ultra-high net worth guests," Eichardt's owner, Christchurch-born multi-millionaire Andrew Cox said.
"It is testament to Queenstown's reputation as one of the world's finest tourist destinations.
"Our warm culture and unparalleled natural surroundings have helped to put New Zealand on the global map."
Destination Queenstown chief executive Graham Budd said it was exciting to see a new luxury offering.
"Queenstown is the natural choice for the premium market and it's great to see investment in product for this sector."
Reservations for The Penthouse open on December 15.