A family forced to abandon their Whangarei rental after it was deemed "dangerous and unsanitary" were shocked to see the property listed for sale for half a million dollars.
Cherie Cullen, her husband and two children, have lived at 9 Harbourside Road, Onerahi for two years. They have continually raised issues about invasive mould, dampness, an exploded pipe and leaks.
The Whangarei District Council has now told them to move from the unsafe property. The family then noticed the 3-bedroom property for sale, listed as a "harbour view paradise" on the Mike Pero website, with a price indication in the $500,000s.
The property does have a spectacular sweeping view of Whangarei Harbour. The listing was removed last week after the agent was contacted by the Northern Advocate. Attempts to contact the owner have been unsuccessful.
"I never ever thought I'd be one to ring a newspaper, but I was worried at the thought of some young couple spending their savings on this place," Mrs Cullen said.
Mrs Cullen said cleaned-off mould returned a month after scrubbing it away. Her children, 11 and 14 and both with high needs, would no longer stay there on weekends, saying the house gave them headaches.
The family moved to Whangarei in September 2014 having already paid a bond on the property. Things were bad from the outset.
"There were used female products in the garden, the garden was as high as I am, there was pubic hair all through the drawers. We removed seven bags of household rubbish, and we had to replace 28 light bulbs."
Mrs Cullen said she had repeatedly raised the issues with her property manager during the two-year tenancy, and said she did not blame the Just Rentals agent, who had tried to help but could not authorise work without landlord permission.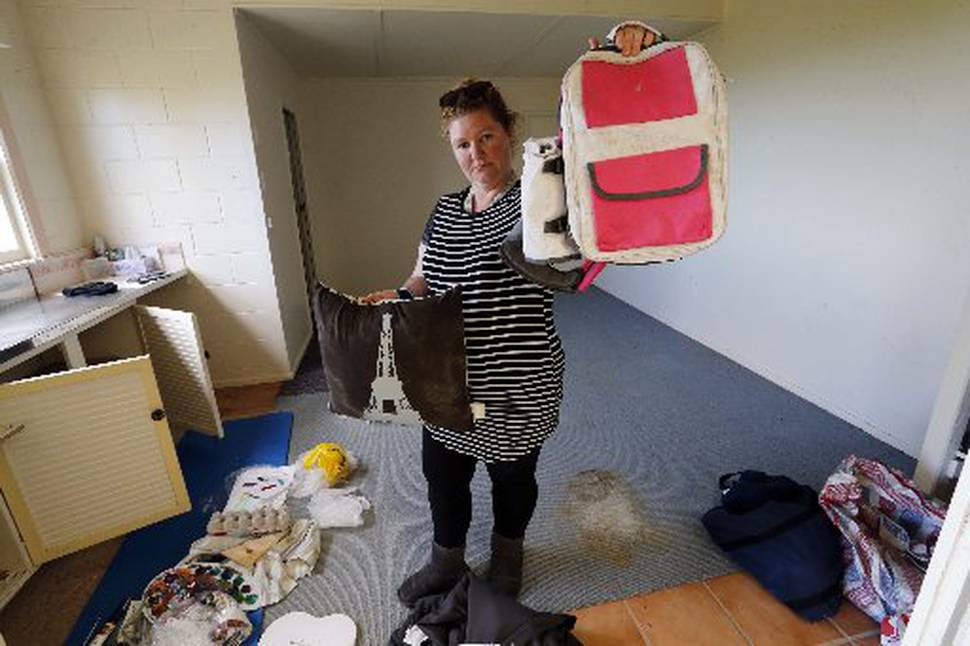 Mrs Cullen needed yearly preventative cancer surgery and had been particularly unwell this past year, which had put the family off moving. It was also the constant promise of improvement that kept the family hanging on: Workmen would come to house to do an assessment, but not return.
"We've had to go into debt to move, we're not beneficiaries, my husband works really hard and I feel like I've let him down because I picked the house," Mrs Cullen said.
Two weeks ago, she decided to call the council, hoping they could force something to be done.
A Whangarei District Council compliance officer visited on October 13 and advised the family to move out within 48 hours, deeming the house "dangerous and unsanitary". His report cited the removal of "probably load-bearing" walls, a number of leaks, an unsafe deck and a sewer vent inside the garage.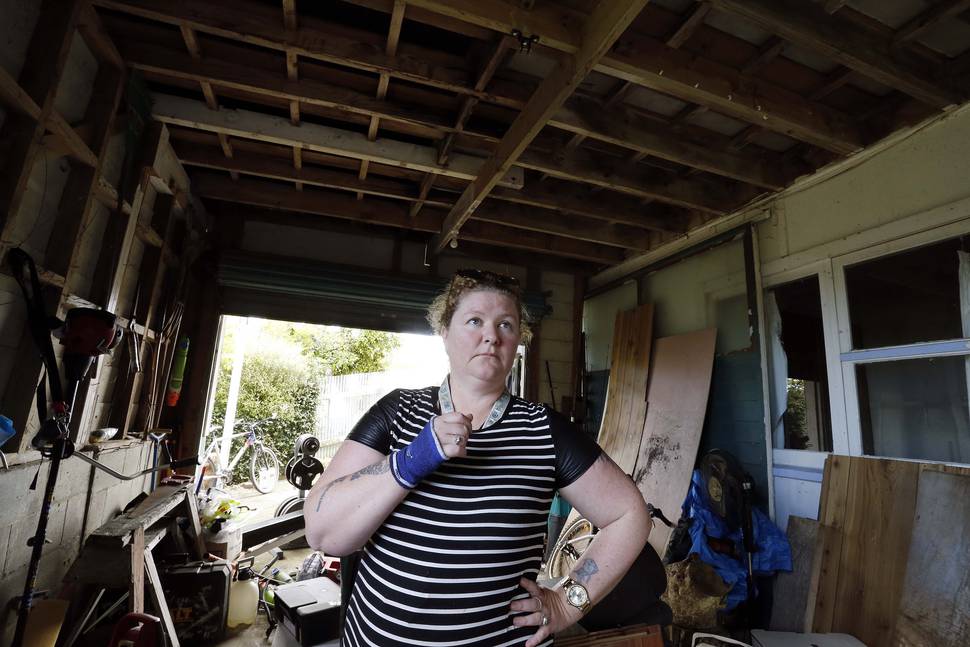 The Residential Tenancies Act required landlords maintain houses in a "reasonable condition" and comply with all building, health and safety standards. The family was now considering legal action.
The property owners - believed to be a Porirua family - were not able to be tracked down for comment. Just Rentals attempted to contact them in relation to the story, but said they had not responded.
Just Rentals issued a statement saying had they known the property was unsafe, they would have relocated the family.
"The property manager has been aware of repair and maintenance issues with the property, and has always contacted the owner to advise of work that needs doing," they said.
Mike Pero Agent Jenny Martin said contact from The Advocate was the first she had heard of issues with the property.