Speculation that Scentre could get A$175m (NZ$180m) for Henderson mall
One of New Zealand's largest shopping mall owners has put a big Auckland property on the market via an Australian real estate agency.
ASX-listed Scentre Group is seeking expressions of interest from potential buyers for Westfield WestCity, a Scentre spokesperson said this morning.
That is the last remaining New Zealand mall fully owned by the Sydney-headquartered Scentre, with A$31.8 billion worth of assets here and in Australia.
Scentre still owns 51 per cent of some of New Zealand's biggest malls with a Singaporean government fund. Those are Westfields at Albany, Manukau, Newmarket, St Lukes in Sandringham and Riccarton in Christchurch and are owned with the Singaporean sovereign wealth fund.
WestCity was the only remaining mall which Scentre fully owns and the Herald understands it last year sought expressions of interest from potential WestCity buyers, although nothing official was released.
That was around the time expressions of interest were also sought on three other centres: Lower Hutt's Westfield Queensgate, Hamilton's Westfield Chartwell and Auckland's Westfield Glenfield.
Scentre subsequently sold those three late last year, but at that time, a Scentre spokesperson said it would be wrong to think the business did not have a big commitment to New Zealand.
Read: Massive plan to upgrade malls
"Right now, we still manage about $2.9 billion worth of property and even with the recent sales, we still are classed as one of the largest New Zealand shopping centres and managers. We're committed to the New Zealand market as a group," she said.
Even though 49 per cent of the five malls was sold earlier this year, Scentre was still the 100 per cent manager of all those centres, she said in December last year.
The spokesperson this morning said the Henderson property had been listed with McVay Real Estate Australia and that the sale had been prompted by the business not viewing the property as having any significant development potential when viewed alongside its other New Zealand holdings.
Westfield plans to expand St Lukes, Albany and its Two Double Seven mall in Newmarket, although work on those sites is yet to begin.
The Australian Financial Review reported that WestCity could fetch up to A$175 million and that the property had a carrying value of A4161 million in December 2015, down from the previous year's $A171 million ($NZ180 million).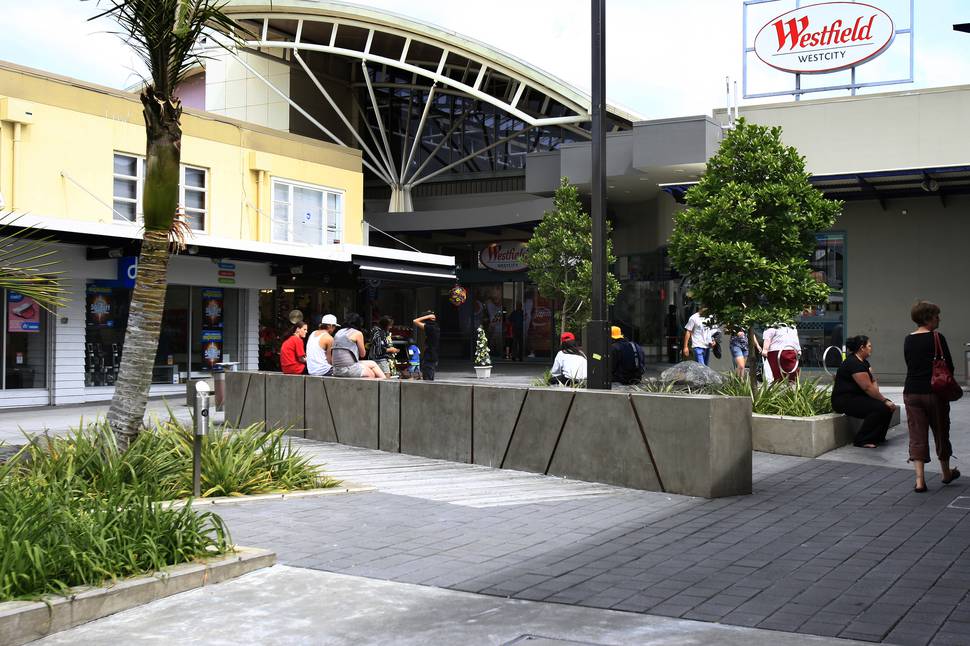 WestCity shops include a Farmers, The Warehouse, Countdown and Event Cinemas as well as 125 speciality stores and a further five mini-major stores.
In its latest accounts, Scentre said it managed or owned 977 New Zealand retail outlets worth $1.3 billion and had $2.4 billion of assets under management here, with a weighted average capitalisation rate of 6.98 per cent.