As news that the world's largest single-masted sloop was docked in Northland for repairs spread so have the bookings for next year.
The $50 million yacht M5, 90m tall and 75m long, sailed into Port Nikau on Whangarei harbour last Wednesday, temporarily closing all flights in and out of the airport at Onerahi.
The M5, originally named Mirabella V when she was launched from Hampshire in 2003, is at Port Nikau's Oceania Marine Limited.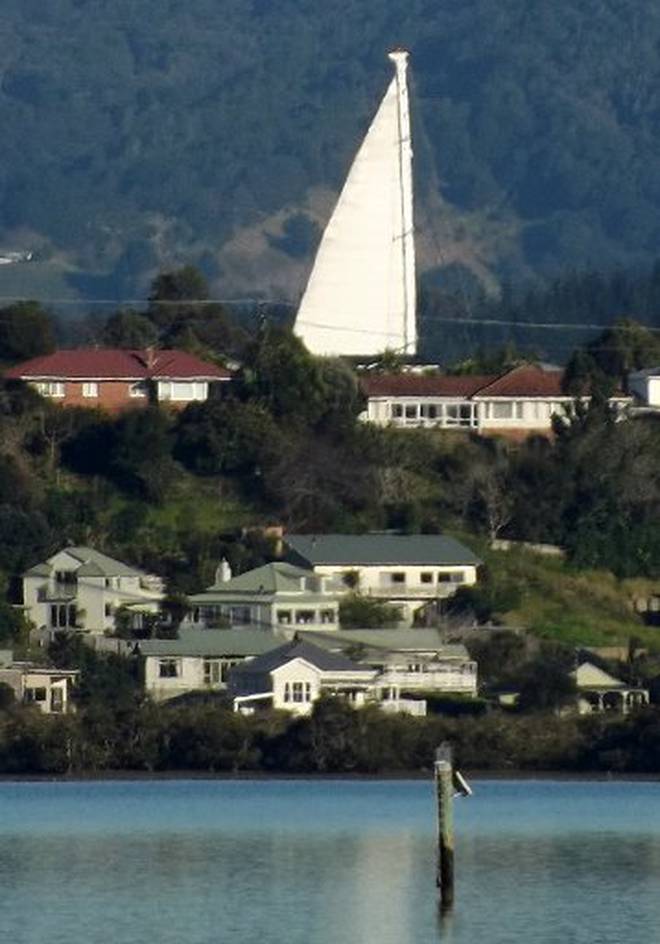 Oceania marketing manager Jim Loynes said the yacht was here for rigging repairs which were being done by a team flown in from England.
Since its arrival traffic to Port Nikau had increased dramatically with people keen to catch a glimpse of the very noticeable vessel, Mr Loynes said.
A spinoff of the media coverage of M5 in Whangarei was that a number of overseas boat owners had made inquiries about repairs in Whangarei and some had already booked for next year.
"We've had someone from Singapore contact us wanting to know what facilities are available," Mr Loynes said.
"There's been such a positive response and it's really good for Whangarei."
The company had been helping the repair crew with "bits and pieces".
The work was expected to be completed tomorrow.
The M5 is expected to leave some time the same day.