It's hard to put a price on a piece of Wairarapa history, but for the freshly marketed Carrington House, valuers say it would cost just under $4m to rebuild it with the original timber.
Carrington House, built in 1874, and one of the oldest and most prestigious homes in Wairarapa, has a government valuation of $2,185,000.
But its historical significance and grandeur could place it in the category of properties that sell for more than $5m in Wairarapa.
The elaborate home has a floor area of 811m2, four large bedrooms, each with an ensuite, a drawing room, family room, formal study, grand dining room, powder room, country style kitchen, and butler pantry.
It is positioned on approximately 6.9 hectares across three titles with two cottages, stables, multiple outbuildings and-six car garaging.
Clark & Co Realty which are selling the property on behalf of current owners Shirley and John Cameron describe the property as "immaculate and magnificent".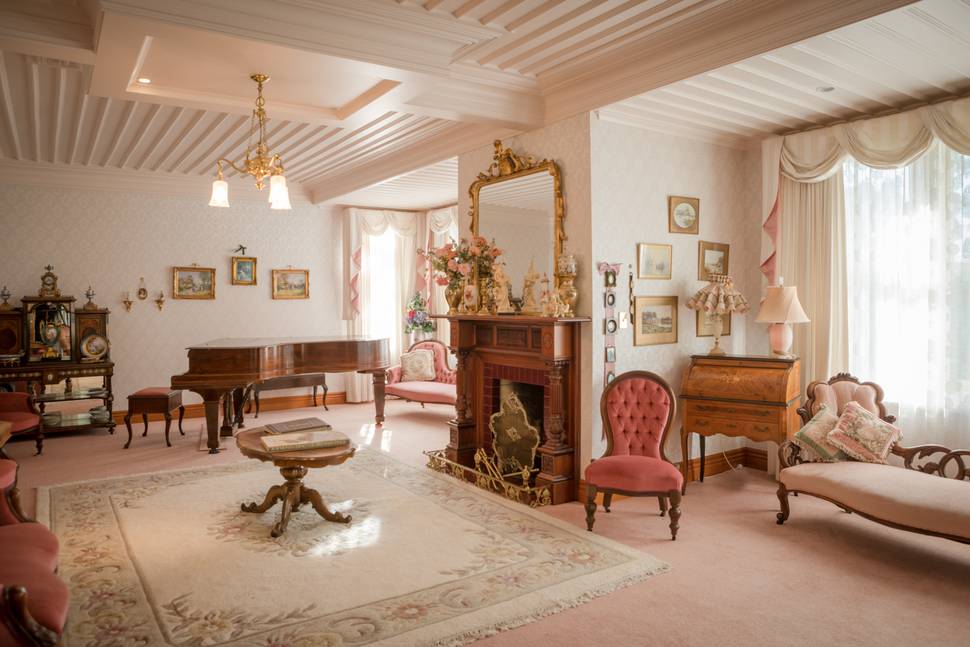 "We feel extremely privileged and excited to be able to showcase such an amazing property," real estate agent Jane Mather said.
"We have an independent survey valuation that states that to rebuild the home in the timbers used it would cost over $3,800,000, and that is if they were actually able to be sourced which is nigh on impossible."
She said a comparable property sale was Fernside, at Tauherenikau, which sold for more than $5m.
The property has generated interest from around New Zealand and Australia.
Ideal buyers would be a family, according to the real estate agency, but the property could also be a business opportunity for some buyers.
Carrington House is registered with New Zealand Historic Places Trust as a Category 2 Historic Place, and joined New Zealand Garden Trust as a Garden of Significance in 2013.
It was originally the home of one of Carterton's most prominent citizens William Booth, who had the house moved back from the road to where it now is, using traction engines in 1894.
The Booths had a sawmill built on the estate and the timber used in the construction of the house was the best quality native timber they milled.