Coastal Auckland waterfront properties boasting spectacular views can still be snapped up for $500,000 - but there's a catch.
As Auckland's average house price hits the $922,207 mark, houses on full sections in coastal Auckland regional towns and settlements such as Awhitu and Waiuku are selling for between $400,000 and $500,000.
And, for those prepared for a 70-minute commute to central Auckland, bargain buys under the $500,000 mark are also available in Port Waikato - within Waikato District Council's boundary.
Mike Pero Real Estate agent Reg Adam, who specialises in Port Waikato, said, in the past two years, first home buyers had discovered the coastal town.
"It's part of the urban migration south," Adam said.
"People who are moving to Pukekohe or Pokeno or Tuakau, they've caught on to if they carry on another 20 minutes down the coast they end up at beautiful Port Waikato - close to the water."
According to QV, the median house value for Port Waikato was $367,050 in July, up 18 per cent since last year, and the median price for Awhitu - 80 minutes from central Auckland - was $512,000.
The last of a 20-section Sunset Beach subdivision at Port Waikato had just been sold with the sections priced at about $220,000; a quarter of those bought by first-home buyers, with the remainder sold to speculators and as holiday homes.
A two-bedroom property at 21 Tuakau Bridge Rd, on a 1034sq m section, recently sold for $415,000 and a two-bedroom property at 117 Maunsell Rd is listed for $440,000.
Beachfront properties to the south of Port Waikato could be subject to erosion, which was why a five-bedroom property on Ocean View Rd had a tempting price tag of $495,000.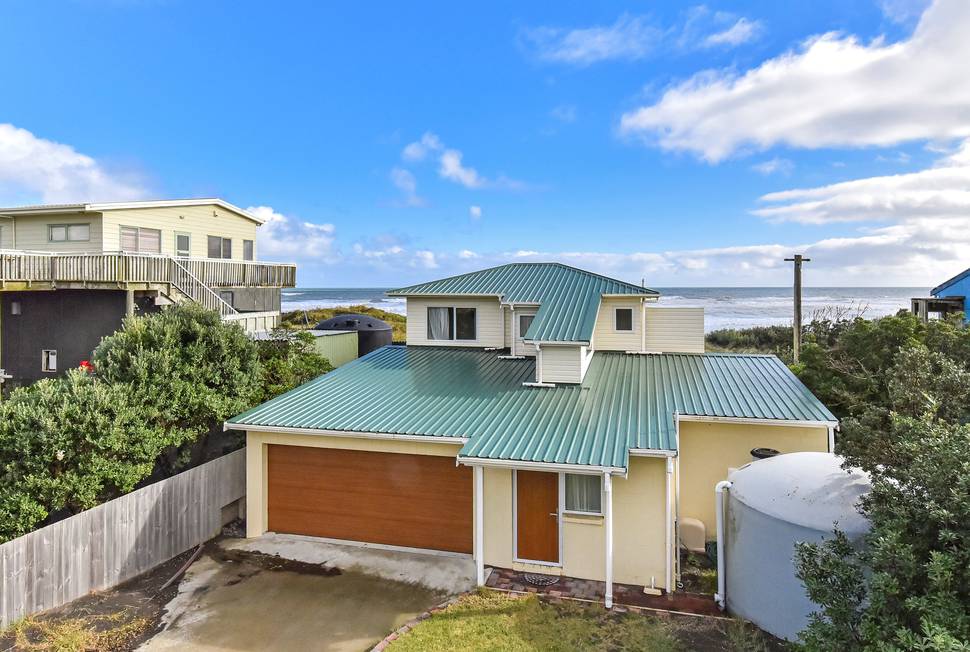 Although Waiuku - a 40-minute drive south from Port Waikato - was already a hot spot for first-home buyers, Ray White Waiuku Southern Corridor Realty real estate agent Larry Tompkins described the Awhitu Peninsula, on the western-side of Manukau Harbour, as "Auckland's undiscovered corner".