You can't go past a good, old-fashioned handshake. That's why New Zealand business travellers still need to visit their international markets even though technology has made it easier to keep in touch with overseas clients.
And industry forecasts are that corporate travel - particularly the MICE sector - will continue to grow as more airlines fly into New Zealand, introducing new destinations for corporate groups, and hotels provide more facilities tailored for conferences and business travellers.
2016 trends
"Oil prices are low which is driving airlines to look at New Zealand as a viable market," says Andy Jack, general manager of FCM Travel Solutions NZ. "The flow-on effect is that the next decade will see more planes flying a lot more routes, opening up new destinations for Kiwis and continuing to put downward pressure on the price of airfares.
"Asia is a growth area in the corporate space - China in particular - as well as South East Asia. We've seen carriers respond to this such as Air New Zealand with their direct route to Vietnam and an increase in capacity to Tokyo, and Philippine Airlines' direct route to Manila," he says.
"We've seen growth in travel Stateside, particularly for corporate travellers into key US business hubs. The new Houston route is good news for our clients looking for an easy route up to the northeast of America.
"In the domestic space competitiveness between Air New Zealand and Jetstar has seen some good fares in ?terms of both accessibility and affordability."
Chris Lethbridge, NZ regional manager for Emirates, which has launched a non-stop Auckland to Dubai service, says increased competition is always a good sign of a healthy economy. "To grow business, industry needs to explore new markets."
"We are very globalised," says Brendan Drury, managing director for Orbit Auckland, which provides business travel management solutions. "And you have new markets opening up. I have my wall map and you look at the Pacific Basin, it is so important to New Zealand, going right round South America, up the coast to the North America, to Asia and Australia.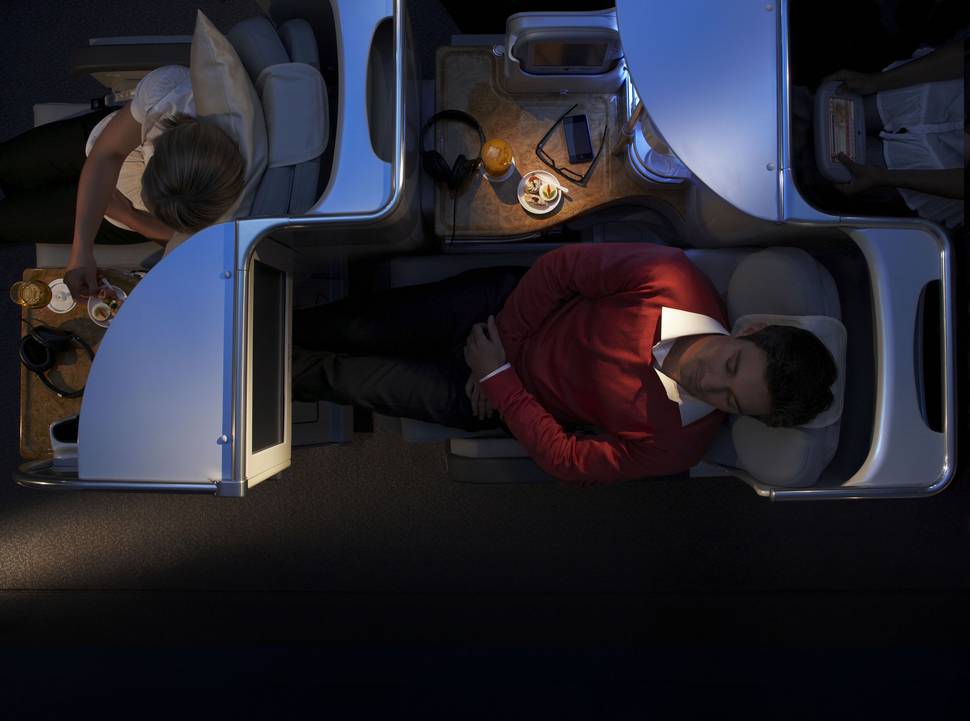 "Organisations need to be able to travel, they need to be able to meet. Air New Zealand had a campaign in the early 2000s about 'being there is everything'. You have to be in front of the customer whatever you are doing. Things like conference calling, all that is woven into the communication platform, but the physical handshake is key," he says.
Australia has always, and will continue to be, New Zealand's most popular corporate destination with more than half the total outbound market travelling there every year, says Nicola Segal, Virgin Australia's NZ business development manager. "2016 brings even more frequency across the Tasman, and Tourism Australia has worked hard to market more unique regional destinations that Kiwis may not have considered before.
"In 2016 you will continue to see more aggressive pricing for long-haul travel, introducing new destinations that corporate groups may not have considered previously."
Working with alliances such as Air New Zealand and Virgin Australia gives group travel access to more than 200 flights across the Tasman a week, reaching almost 50 destinations within Australia.
"As for working with airlines, PCOs [professional conference organisers] and TMCs [travel management companies] are more in tune with securing frequent flyer points for group travel, dedicated group check-ins and soft benefits that previously may have been a priority with this market.
"Lead time for group travel is always important - the further out you book, the better chance of securing a competitive rate. Sole-use charters also have been on the increase, offering the group all seats on a scheduled flight - often providing a more competitive fare than traditional charter flights."
Come together
Even though technology enables businesses to stay in touch with contacts around the country and internationally, Drury stresses the importance of meeting in person and organising conferences to bring staff together. "Getting messages across to a lot of staff in one go; there is huge value in it."
Shelley Eastwood agrees. As group conference and incentive sales manager at Heritage Hotels, she says business inquiries in recent months have doubled.
"We are charting a big increase in conference groups wanting extra privacy and exclusivity for their delegates. Several of our hotels are suitable for an exclusive 'buy out' for an event."
Why use a travel manager?
Business travellers want a managed programme, Jack stresses. "They don't want to spend hours trawling the internet for travel arrangements, losing productivity.
"Factors should be considered including cost, the ability to provide 'duty of care', ensuring there is no loss of productivity, access to the best rates/fares, 24/7 support and the ability to effectivity measure and understand your businesses travel spend," he says.
Drury: "In January and February in particular, cars and hotels in New Zealand were hugely full and the prices were through the roof. That is where our strength comes in. We know what is full and what isn't; we ring around doing the hard work for our customers.
"What is exciting now is there is so much choice. Scheduling is definitely key: what time you land, what time you are at the hotel or meeting. Corporate clients are looking at facilities, if they have a shower at the airport, things like that. People are trying to hit the ground running," he says.
Lethbridge affirms that travel agents will continue to play a key role in Emirates' distribution. "Our expansive network allows more complex itineraries to be offered to customers. Travel agents are experts in this space and offer real value to the customer in the planning process."
Air New Zealand says as well as travel management companies playing an important role in booking travel, they also help customers who need to make last-minute changes or deal with an emergency.
Loyalty schemes and incentives
Perks and loyalty schemes are important for some companies. "Many business travellers enjoy luxuries like lounge access, parking and air points and they will be loyal to a certain carrier or supplier because of their schemes," says Jack.
For instance, Emirates' loyalty scheme Skywards rewards on miles flown and the airline's Business Rewards programme is designed for small to medium enterprises with rewards on revenue spent. "Tier miles remain important to frequent travellers which allows perks such as additional baggage and lounge access," says Letheridge.
Likewise, Air New Zealand bases its airpoints dollar and status point earnings on the price paid, rather than distance flown. The airline's lounges, seating and loyalty benefits form a core part of the airline's value proposition for business travellers. The airline also has an Airpoints for Business programme for small and medium businesses, enabling owners to earn additional airpoints dollars each time employees travel for work, while the individual traveller also earns points.
Who is travelling?
Millennials are different from Gen X and Baby Boomers, according to Jack. "Their wants are for greater choice, unique experiences and constant connectivity as they are always 'on' and connected, and they work hard.
"They want the best and yet can be frugal. Their appetite for travel is greater and they often want a leisure experience also. This is a good thing as this seeking of balance can avoid burnout.
"The merging of business and leisure to create 'bleisure' is creating a new breed of travellers, new rules and a blurring of the business rules, combining productivity, hard work and opportunity to enjoy the job.
"Conversely Gen X are more aligned to fly for purpose and are often last in and first out. Their desire for balancing home life and work life influences their travel patterns."