Rental prices have steeply increased following the Christchurch earthquakes of 2010 and 2011, because of the large number of damaged homes.
Rental bond information from Tenancy Services, mapped into interactive graphics by the Herald, showed average rent in the city was $291/week in August 2010, which had risen to $394/week as of October this year and peaked at $434/week in February.
Click here to see how rents have changed since 1993 from our data journalism website Herald Insights.
This increase was mostly the result of quake-affected residents seeking new accommodation, said Diane Colgan, property manager at First Avenue Property in Christchurch.
"Basically a third of the city was not habitable and people had to vacate their properties," she said.
While many left the city entirely, this was not possible for all residents.
"There's lot of people who have family here and they just couldn't move until they got their EQC payouts and all that sort of stuff sorted, they actually weren't able to move."
There had also been an influx of workers coming into the city for the rebuild, which had also added to demand, she said.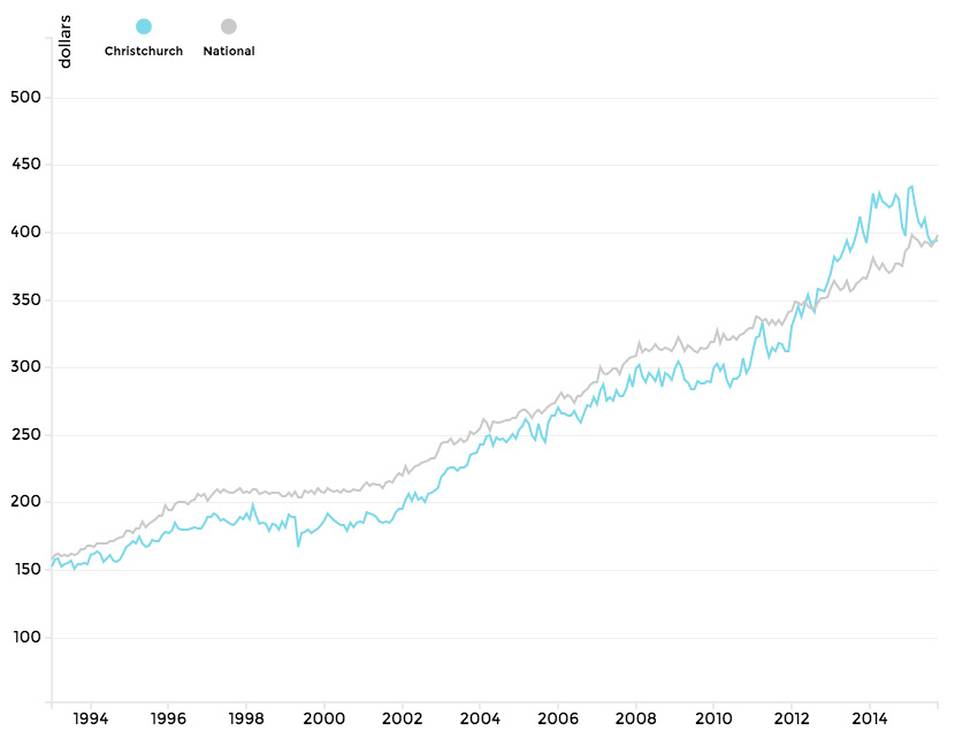 While many have chosen to rent rather than buy in Auckland because of rising house prices, average rent in New Zealand's biggest city passed the $500 mark for the first time this year.