Gallery, school, shopping precinct and homes take out architectural awards.
A new art gallery out west, an Avondale school redevelopment and a Ponsonby block of shops were just some of the Auckland buildings judged last night as being New Zealand's best.
A large collection of new buildings took top honours in the Institute of Architects national awards.
Titirangi's Te Uru Waitakere Contemporary Gallery by Mitchell & Stout Architects won a public architecture award, the building described as "a tour de force. A lot of architecture has been squeezed out of a modest budget". The same architects won an enduring architecture award for the Gibbs House in Parnell.
The redevelopment of Avondale College is one of the biggest school rebuilding programmes in New Zealand and the Jasmax work there won an education category award, praised for "producing an outstanding new learning environment. This is a school for kids - busy and purposeful but never regimented or patronising".
RTA Studio's much-praised white Mackelvie St Shopping Precinct just off Ponsonby Rd won a commercial award.
"This nicely scaled, well proportioned and appropriately ornamental little retail complex is a charming addition to its character neighbourhood," the judges, headed by convener Pete Bossley, said.
The impressive MIT Manukau & Transport Interchange by Warren and Mahoney Architects won an education award. Mainzeal was part-way through the new building when it collapsed, leaving the site inactive for months, so the judges praised the architects for "overcoming construction challenges and financial obstacles that could have derailed the whole project".
Te Kaitaka - The Cloak is a flexible space for hosting events and meetings on Leonard Isitt Drive in Auckland Airport's rapidly expanding commercial precinct. The sculptural-like building by Fearon Hay Architects won a small projects award.
Stevens Lawson Architects' Remuera house in Arney Rd won for being "a stunning expression of a single-minded and well-resourced commitment to uncompromising quality". Stevens Lawson also took the top award this year for Havelock North's new Blyth Performing Arts Centre at Iona College.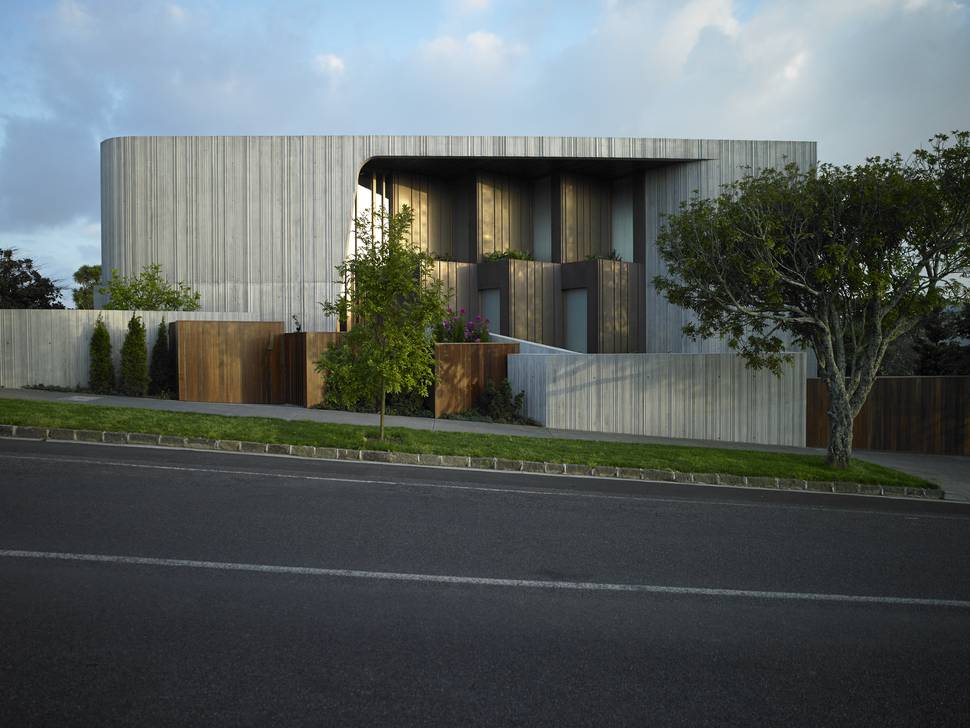 Boatsheds, a Takapuna house by SGA-Strachan Group Architects and Rachael Rush, was praised for being "infused with life and spirit that perfectly suits its owners".
Auckland-based Patterson Associates won a public architecture award for its Christchurch Botanic Gardens Visitor Centre. Pattersons also won for its Shanghai showroom, the New Zealand China Concept Store.
Bull O'Sullivan Architecture's Ostend Rd home on Waiheke Island won for being "crafted rather than merely built" while Malcolm Walker Architects' reworking of a Grey Lynn villa "produced a corker of a house".
In all, 28 projects won awards which have for many years been supported by Resene.