'They are not my family any more,' says matriarch in $264,000 legal wrangle.
A bitter rift in one of Auckland's richest families has seen a grandmother recruit a Queen's Counsel to battle her son in the High Court.
Elizabeth Huljich, the 84-year-old matriarch of the Huljich family, has filed an application in the High Court at Auckland for a summary judgment to force her son Christopher to repay a $264,000 mortgage registered over her St Heliers home.
Yesterday, Mr Huljich said the action was being defended. "I consider that the claim is misconceived. It is, however, a private family matter and I do not intend to make any further comment."
His mother told the Weekend Herald the court action, led by Grant Illingworth, QC, was a last-ditch effort to resolve years of dispute.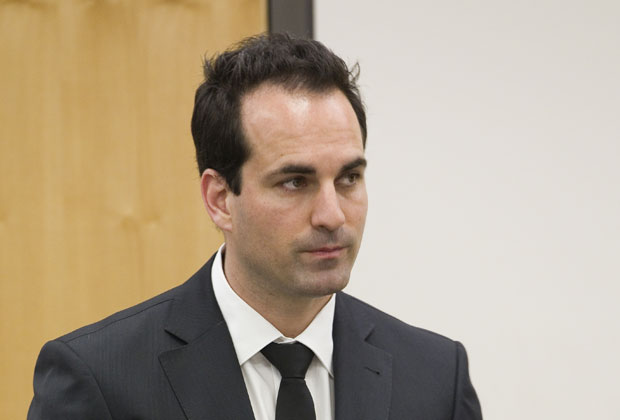 Peter Huljich, grandson.
"The family's been very close, and this is why it's so sad it's come to this," she said of borrowing money from close friends to fund the legal fight.
"The last thing they want is for this to go public. But I feel I have no choice. They don't think I will stand up to them. I may be old but I know what's fair. They are not my family any more."
Her affidavit said Christopher had approached her to borrow money in 2009, and she agreed to a $700,000 mortgage being raised over properties she owned, including her home.
She said in her affidavit that her son received the proceeds and agreed to meet interest payments, but this year, when she requested the loan be repaid, a $264,000 balance was left outstanding and he denied liability for the remainder.
Mrs Huljich this week said she was worried about future access to her grandchildren because of the dispute.
"This has to be sorted out now, while I'm still here. My whole life has revolved around my children and grandchildren. They are my world."
The High Court at Auckland confirmed Mrs Huljich's application had been filed and was set down for a first call on November 25.
The Huljich family, originally from Croatia, have deep and broad links with business in Auckland and beyond. Mrs Huljich's three sons - Paul, Christopher and Michael - teamed up in the 1970s to build Best Corporation, most famous for Top Hat Bacon.
The trio sold out of the smallgoods business in 1998 and diversified into property and technology investments. The National Business Review this year assessed the family's wealth at $125 million.
The family business is today fronted by Christopher's son Peter, who hit headlines in 2011 when he pleaded guilty to charges brought by the Financial Markets Authority that he misled investors in the Huljich Wealth Management KiwiSaver scheme.
The mortgage dispute is the latest chapter of the long-running family dispute to hit the courts.
The wrangle has seen the family split, with Mrs Huljich and Paul lined up against Michael, Christopher and Peter in a tussle for control of finances.
Mrs Huljich said she felt Paul had been sidelined from the family business.
The internal struggle resulted in Christopher being granted a High Court gagging order in 2012 preventing Paul from circulating a 50-page document outlining his grievances.