After dipping briefly following the global financial crisis, the average pay of New Zealand's top chief executives is rising once again.
The bosses of the country's largest firms received average total remuneration - including base salary and incentive payments - of $1.4 million in the 2013 financial year, a 4 per cent increase on 2012, the Business Herald's executive pay survey shows.
Click here to see the full Business Herald CEO pay survey table.
CEOs' average pay fell in the 2011 financial year - the first decline since the survey began in 2005 - and again in 2012.
Between the 2004 and 2010 financial years the average chief executive salary package ballooned by almost 80 per cent.
The highest paid chief executive last year was ANZ New Zealand's David Hisco, on $4.1 million, a 14 per cent rise on 2012, while the lowest-paid boss in the survey, for whom a complete year's pay information is available, was David Darling of biotechnology developer Pacific Edge, who took a 7 per cent pay cut to $279,999.
The survey draws its data from the 2013 annual reports of New Zealand's largest listed firms and state-owned enterprises, as well as dairy co-operative Fonterra.
Read also:
• NZ's top pay packet revealed: $4.1m
• Kiwi CEOs' big money ... but it's also peanuts
• Pay survey part 4: SOE bosses
The chief executive of remuneration consultancy Strategic Pay, John McGill, says the rise in the average CEO pay deal last year probably reflects an increase in bonus payments after the economic recovery, which helped companies reach performance targets.
Do the results of this year's survey suggest chief executive remuneration is about to soar again, as it did in the pre-financial crisis boom years? McGill is unsure, but says companies are more cautious about executive pay these days, and shareholders are putting increasing pressure on firms to explain remuneration policies.
At $1.4 million, the average 2013 salary of New Zealand's top bosses is roughly 25 times the country's average salary of around $55,000.
The pay gap is even wider in many other nations, including the United States, where the average CEO of a Fortune 500 firm receives more than US$12 million a year - 350 times as much as the average American worker, according to the Washington Post.
The disparity between chief executives' pay and the amount received by the average worker in their companies is a contentious issue.
See the full CEO Pay survey table below, click at the top of each column to rank or click here to see an expanded version.

Executive pay survey
The Business Herald's annual executive pay survey looks at chief executives from the largest listed companies, plus taxpayer-owned enterprises. Property trusts are not recorded, as they are not required to reveal CEO pay. Australian companies listed on the New Zealand stock market are recorded if they give details on executives responsible for NZ operations. Fonterra is included. Some annual reports detail how much the chief executive is paid; others list unnamed employees in pay brackets. There is no standard requirement for reporting chief executive pay in New Zealand. Any broad review has to make assumptions.
The First Union, which represents ANZ staff, said this week that Hisco's salary is roughly 120 times that of the bank's lowest-paid employees.
Warehouse Group chief executive Mark Powell - who sparked debate this year when he described his pay packet as "embarrassing" and "ridiculous" - last year got a 68 per cent pay rise to $1.96 million - more than 50 times what the average staff member was paid.
And the 4 per cent average pay rise the surveyed CEOs gained in 2013 is well ahead of that received by most Kiwis. Salary and wage rates, including overtime, rose just 1.7 per cent in the year to March 2013, according to Statistics NZ.
First Union general secretary Robert Reid says public antagonism towards executive pay is growing.
"I think that in a few years we'll see a reverse trend [in remuneration] as it becomes just entirely unsustainable," he says. "I think it will start causing brand damage to those companies and people will stop supporting those companies."
But Mark Ashcroft, of executive search firm Seqel Partners, says New Zealand companies compete in a global market for executive talent and their top bosses are often paid less than their Australian counterparts.
He questions why people often get worked up over executive remuneration, but aren't so quick to criticise the similar sums top sports stars receive.
All Black captain Richie McCaw is estimated to be making $2.5 million a year, a figure that would put him in sixth place in this year's executive pay survey, immediately below SkyCity Entertainment boss Nigel Morrison.
"Sportspeople create some value ... but business is fundamentally what powers the New Zealand economy," Ashcroft says.
Milford Asset Management executive director Brian Gaynor says investors have enjoyed good returns in recent years and there is not a lot of shareholder dissatisfaction about chief executive pay.
"They tend to get narky when they have poor returns," Gaynor says.
"I can't remember an annual meeting in the past year where there's been any kind of criticism or questions asked about the chief executive's pay. But that will change, because it goes through cycles."
Aussies show the way in spelling it out
The annual reports of New Zealand's listed companies are a mixed bag in disclosing chief executives' pay.
Some firms present the information in a concise, easy to understand manner, but others don't make it so simple to find out how much the boss is paid.
Take Mainfreight, for example.
The freight and logistics operator's 2013 annual report includes a simple table, clearly stating that managing director Don Braid received $1.8 million in that year and $1.6 million in 2012. Within seconds, a Mainfreight shareholder can check how much Braid received and whether his pay went up or down. But many other NZX-listed companies stick to the bare minimum required by law, publishing a table detailing how many employees were paid $100,000 a year or more in incremental $10,000 bands.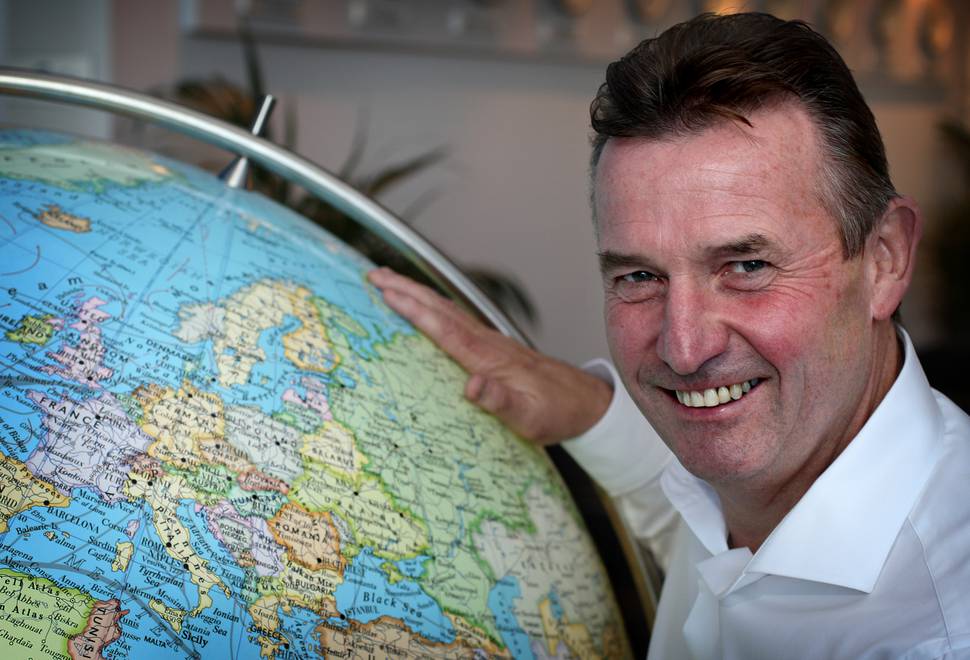 Disappointingly, exchange operator NZX - which might be expected to set an example by going beyond the minimum requirements - is included in this group, so a shareholder can only assume it's chief executive Tim Bennett being paid $1.039 million in 2013.
NZX companies that are also listed on Australia's ASX, which has more rigorous remuneration disclosure requirements, generally provide superior information to their counterparts listed only in New Zealand.
It would be good to see more NZX companies voluntarily meeting similar standards to their dual-listed peers.
As one executive recruitment expert said this week, "sunlight is the best disinfectant" for addressing controversy over executive pay.