Venue editor Greg Fleming finds out a little more about Matamata's ever-popular Hobbiton from marketing manager Shayne Forrest
Peter Jackson may be our greatest tourism ambassador. The Lord of The Rings and Hobbit trilogies not only broke box-office records they also did great things for the sleepy town of Matamata.
In 1998, when his scouts were searching for the iconic rolling hills and lush green pastures of Hobbiton an aerial search led them to the Alexander farm, a 1,250 acre sheep farm in the heart of the Waikato. The rest, as they say is history. Thanks to the trilogy's global success Hobbiton's a popular destination for incentive parties as well as local and international tourists.
From movie-set experiences to banquet dining the theme park is lots of fun even if you've never seen the movies.
What do corporate groups love about Hobbiton?
"They love the behind the scenes look into how a piece or rural NZ was turned into a film set for a major motion picture. Around half the people that visit haven't seen the movie or read the books but enjoy the 'peak behind the curtain' into the film industry. International guests especially love experiencing something uniquely NZ and they can't experience Middle Earth anywhere else in the world. "
What do you provide in the way of experiences?
"Our most popular experience for this type of market is the Evening Banquet Tour. The evening groups can use the venues exclusively for a real evening in Middle-earth. This also gives them a chance to enjoy a feast fit for a Hobbit and see Hobbiton by night which is quite special."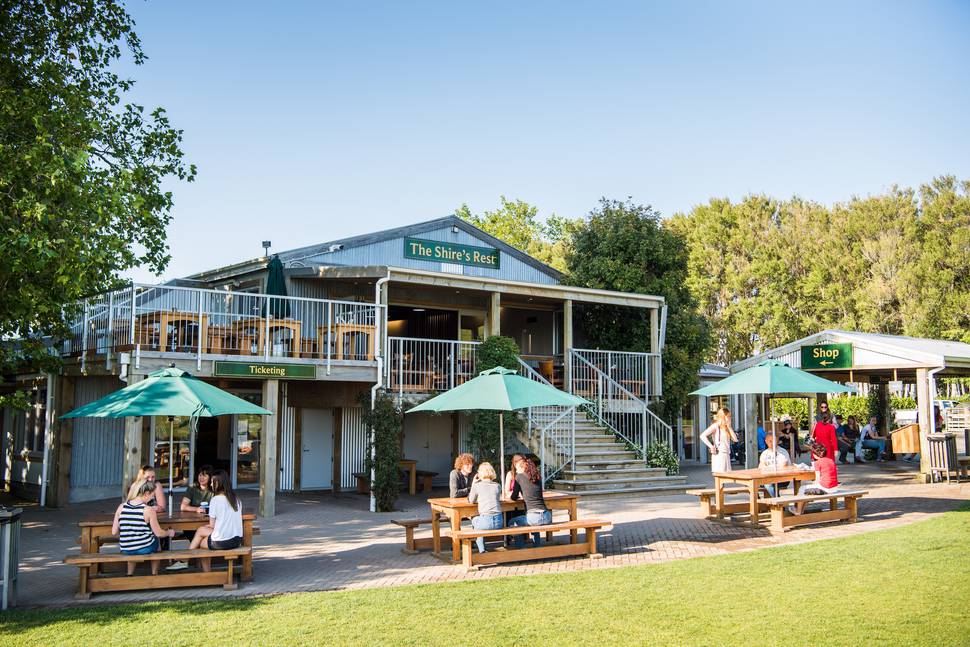 Whose ideas was it in the first place?
"Russell Alexander and the Alexander family saw huge potential for the site to remain as a
tourism attraction and be left as a monument to Middle-earth so negotiated with the film company to be able to run tours.
The flow on effect to Matamata and the region has been fantastic with hotels, restaurants, cafes and bed and breakfasts all enjoying the benefits of people coming into the region to experience Hobbiton."
What sort of feedback do you get from visitors?
"People are blown away by the experience - a lot of people who haven't seen the movies think they won't enjoy it but are very surprised at just how much they did."