Air New Zealand is taking on Ireland's national carrier Aer Lingus ahead of tomorrow's All Blacks versus Ireland rugby match.
Air New Zealand once again took to Twitter to kick off pre-game banter, proposing a few changes to the Dublin-based airline - if the All Blacks were to win.
Aer Lingus kicked back, sharing thoughts on the match and offering the Air New Zealand a "makeover" if Ireland were to win the game.
The airlines sparred back and forth, with some interesting proposals.
Boarding passes and inflight magazine covers were just a few of the many ideas.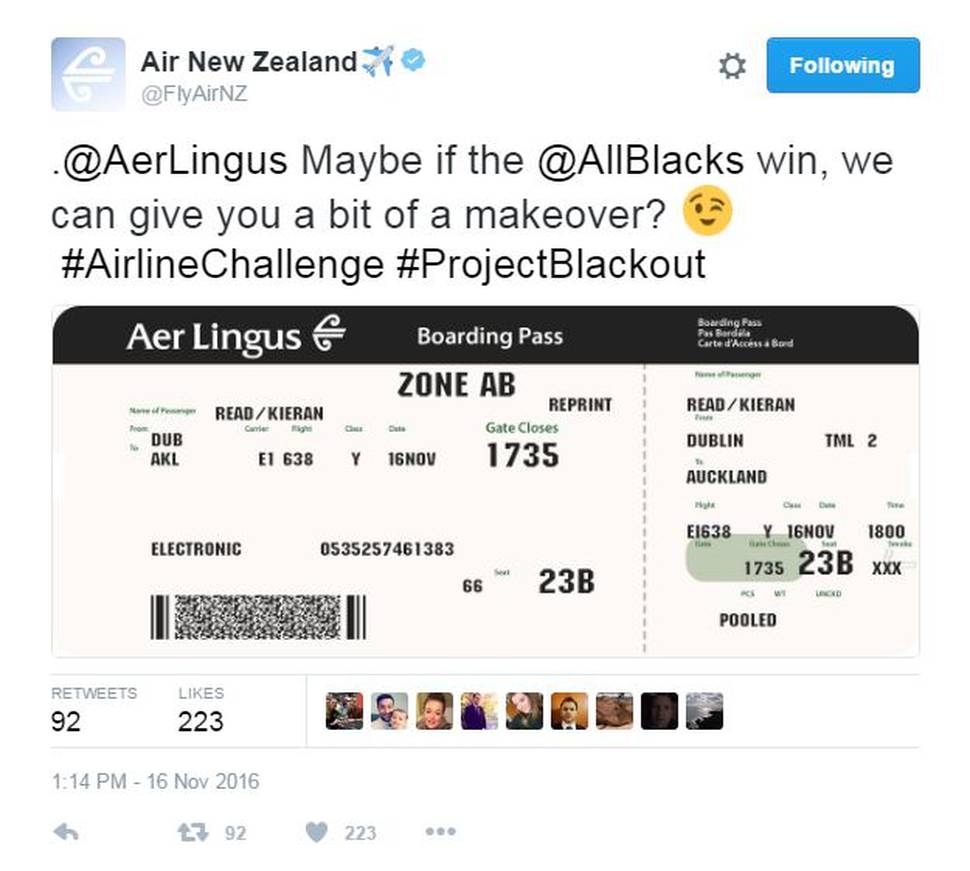 Aside from redesigning boarding passes, Aer Lingus even designed a front cover for Air New Zealand's inflight magazine Kia Ora - and vice versa.
But the banter didn't stop there.