Conor McGregor wasn't the only one to suffer a knockout blow from Floyd Mayweather.
Data revealed that Pornhub recorded a 12 per cent drop worldwide in the number of people logged onto the site during the historic Mayweather vs McGregor boxing fight.
The event prompted many of Pornhub's loyal audience to close their incognito tabs and turn their attention to boxing's mega-bout instead.
In the US that figure was significantly higher with a 21 per cent decline in viewership, according to website Men's Health.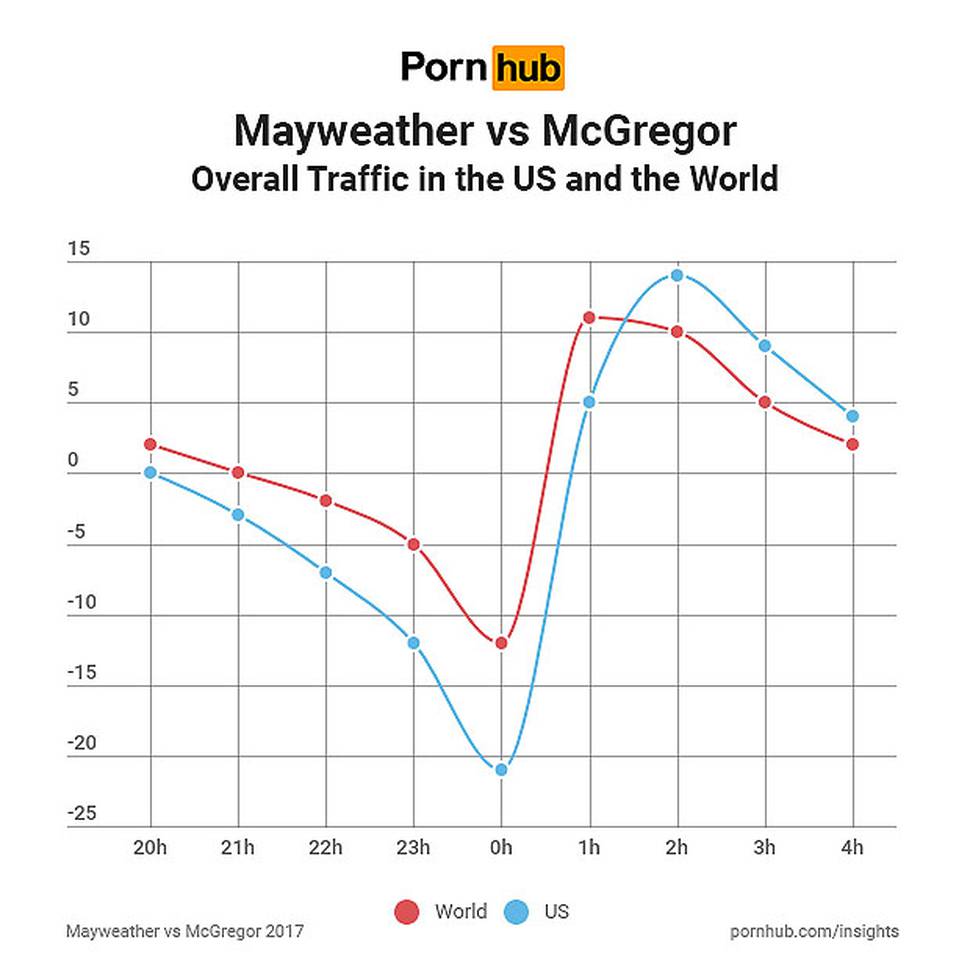 Viewership from those between the ages of 18 and 34 dropped 26 per cent while In McGregor's homeland Ireland, 11 per cent of people tuned into the fight instead of watching porn.
However, once Mayweather claimed victory and the event was over Pornhub users heated back up.
According to Pornhub analytics, US traffic levels rose just after midnight and peaked at 2am after the fight had concluded.
Once the showdown had concluded, it was the 35-44 year olds and 45-54 year olds who flocked back to the site, whereas the majority of 18-24 year olds remained off Pornhub.
Following Mayweather's victory, he treated himself to his own adult entertainment as he partied at his Girls Collection strip club.
Mayweather is set to bank a jaw-dropping £78 million from the fight purse alone.
But that figure could reach an incredible £230m because he co-promoted the event with the UFC.