Alice Hutchison has been appointed the new director of the Tauranga Art Gallery.
Tauranga Art Gallery Trust Board chairman Peter Anderson said the board was absolutely delighted with the new appointment.
"Alice will bring 20 years of art and curatorial experience and an international perspective that will take the gallery to the next level of creativity and interest."
Hutchison, who will take up her new role on February 5, 2019, is excited to be relocating from bustling Hollywood, Los Angeles to the Bay of Plenty and to take over the vibrant legacy left by exiting director, Karl Chitham.
She said the Tauranga Art Gallery presented a fresh outlook as one of the most progressive, dynamic and recent public art galleries in New Zealand.
"It has so much potential to enhance the burgeoning cultural and economic growth of the Bay of Plenty and the beautiful city of Tauranga.
"I am delighted to take up the role of incoming gallery director at such an exciting time in the Bay of Plenty region and for the gallery."
Born in Melbourne to New Zealand parents, Hutchison grew up in Auckland, and was looking forward to getting back to her roots, especially enjoying the local kai moana, after spending the majority of her working life living abroad.
From interning at the New Museum of Contemporary Art in New York in the mid-1990's, Hutchison has curated exhibitions at a number of United States, United Kingdom, and New Zealand museums and galleries including the Todd Gallery, London, the Ace Gallery Los Angeles and New York, the University Art Museum, California State University Long Beach and Skirball Cultural Center, LA. She was director of Aratoi Wairarapa Museum of Art and History from 2013 to 2016.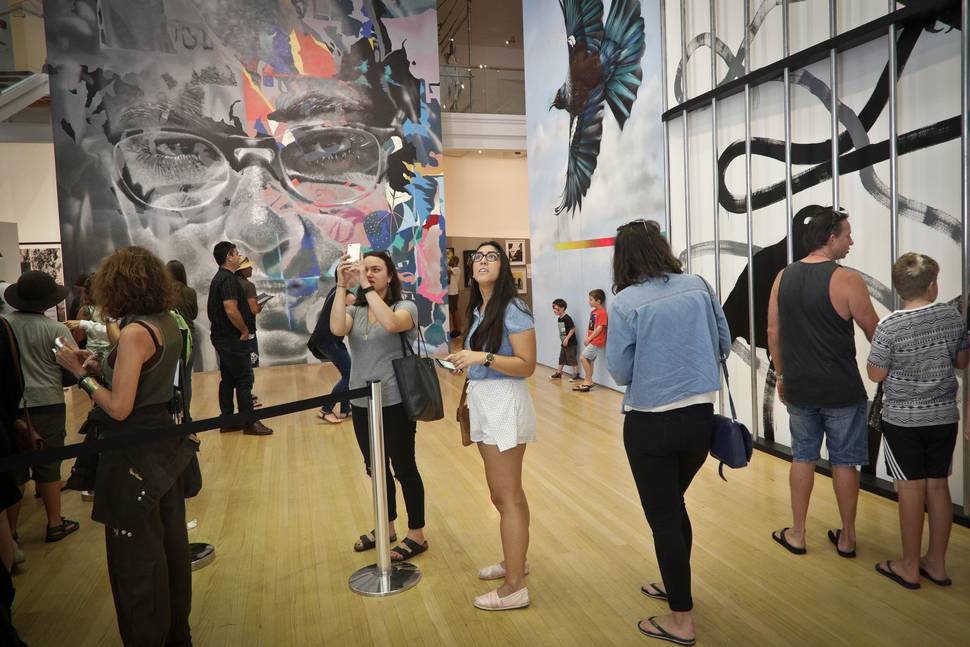 She has worked independently with Venice Biennale, Italy and most recently has been working at AMDA: the American Musical and Dramatic Academy - College and Conservatory of the Performing Arts in Hollywood, introducing performing arts students to a broad pan-cultural history of visual art.
Hutchison is extensively published, been the recipient of numerous exhibition and research grants.
Chitham is leaving on December 21 to take up the position of Director Museums at Hutt City Council.
"While I am sad to be leaving the gallery, it's fantastic team, dedicated board and incredibly committed supporters, I know they will be in good hands with Alice's appointment," he said.
"She brings an international scope that I'm sure will take the gallery to the next level."