After we met what seemed like the biggest steer in Australia, a US university has introduced an abnormally tiny calf.
Born weighing over one-tenth of what newborn calves typically weigh at 4.5kg, Lil' Bill still looks like every other cow.
"Occasionally, we get a case that has us scratching our heads a bit. Lil' Bill is one of those cases," Mississippi State University College of Veterinary Medicine said on its Facebook page.
The college promises to keep people updated on Lil' Bill's progress on Facebook.
On Wednesday, we got to meet the very large Knickers who weighed in at 1.4 tonne and 195cm tall making the 7-year-old Holstein Friesian unofficially Australia's biggest steer.
Third generation Myalup cattle farmer Geoff Pearson said Knickers' startling size had saved him a trip to the abattoir.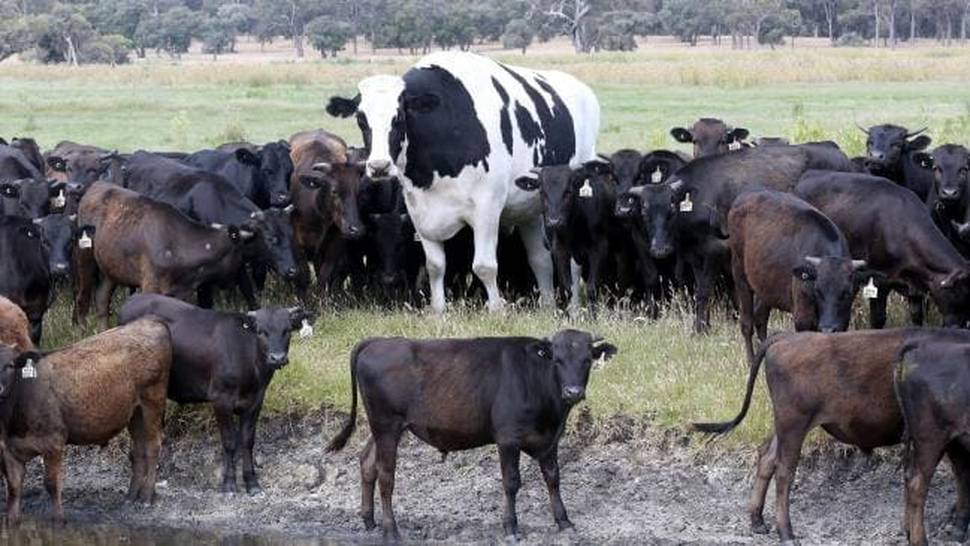 "It was too heavy. I wouldn't be able to put it through a processing facility," he said.
"So I think it will just live happily ever after."
Knickers cost his owners $400. They bought him as a "coach" — an animal that could take charge of the herd and show them the ropes of life on the farm.
According to Guinness World Records, the tallest steer on the planet can be found in Italy — a 202cm Chianina ox named Bellino.
- additional reporting news.com.au