Greerton retiree Nicola Milham wants to say thank you to two police officers who helped her after a hacking - with cake.
"I got caught up in that Microsoft scam," the 75-year-old said.
It all started on Tuesday night when a message popped up on her computer with a voice recording that said there was a problem with her computer and instructing her to call a number that started with 09.
"I saw the 09 number and thought it was Auckland, so I called.
The man that answered had an "Indian" accent and gave her a "big spiel" about the many problems with the Microsoft applications on her computer.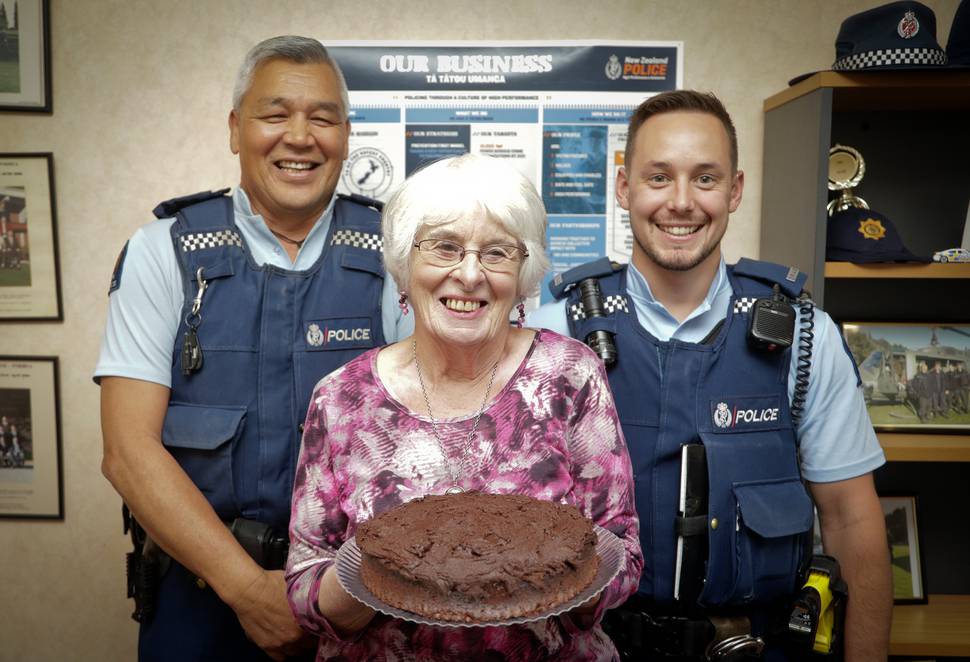 When he said she needed to pay hundreds of dollars for "updates", she said no.
"I told him I was going to call the police and he got quite irate so I hung up."
She called the police and they put her in touch with Netsafe, who advised her to turn everything off.
The following day, two policemen came to her home to see that she was okay, she said.
"They sorted out my computer for me and got me up and running again."
Milhan said they spent about 15 minutes with her, turning on her computer and getting rid of the offending message, which was still running. They also gave her some security advice.
"They didn't have to do all that.
"So many people run the police down but they did a great job and I wanted to say thank you."
She baked them a chocolate cake and planned to take it down to the Greerton station yesterday afternoon.
Her advice for anyone else who got a message like hers: "Don't call the number."