More than $17,000 was raised in a single day to cover the costs of sending a Tauranga crash victim's body home to his family in India.
Indian national Parminder "Perry" Singh Jabbal, 27, had been living in Tauranga for three years when he was killed in a head-on collision between his car and a truck on State Highway 36 on July 11.
Police and a coroner were investigating.
Jabbal was survived by his parents and siblings in his hometown of Ludhiana, India, and his Kiwi partner Saraiah Waerea, 25, who is six months pregnant with the couple's son.
Waerea wanted to have Jabbal's body cremated so both she and his family could keep a piece of him, but his family wished to bring him to India to receive last rites.
Family members travelled to New Zealand to talk through the decision.
Auckland businessman and Punjabi community leader Sidhu Singh stepped in to help mediate between the parties.
He said it was a hard choice for Waerea but she had agreed to let Jabbal go.
His body left New Zealand on Wednesday night and was expected to be with his family on Thursday.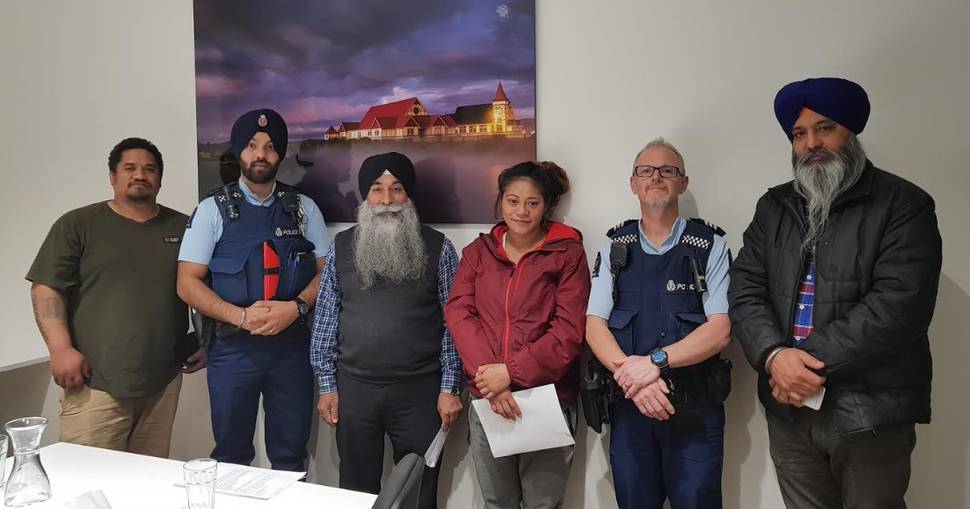 Singh said he had started a fundraiser on Facebook to help cover the estimated $14,000 cost to transport Jabbal's body to Ludhiana.
In a single day, over $17,000 was raised through hundreds of donations. A total of $17,840 was collected before the fundraiser was closed.
Singh said any leftover money would be gifted to Waerea to help her and the baby.
Waerea said she was "overwhelmed" by the donation.
She had made peace with her decision to let Jabbal go as she said did not want any bad feeling between his family and hers.
She spent two days saying goodbye to him in the funeral home, she said.
Waerea, who was living with Jabbal in Tauranga but moved back to her hometown in Rotorua to be closer to family support after he died, said she was feeling okay and had an interview lined up for a rental house in early August.
A separate Givealittle fundraiser set up by Healthvision, where Jabbal worked as an in-home carer, has so far raised over $3000 for Waerea and the baby.