The Indian student who died at Omanawa Falls in the Bay of Plenty has been named as Kishore Kumar, with reports saying he was with a group taking photos at the scenic spot before tragedy struck.
Police are working to formally identify the body found by police divers in the pool at the base of Omanawa Falls yesterday.
An international Waikato University student was reported missing while visiting the falls with two friends on Sunday.
Read more: Police divers search Omanawa Falls for missing swimmer
Emotional scenes as body recovered by divers from Omanawa Falls brought to family and friends
He been named by Indian media as Kishore Kumar, 27, who a friend said came to New Zealand in November last year.
The Indian Weekender reported Kumar and his two friends were taking pictures at the falls when a sudden rush of water pulled them in.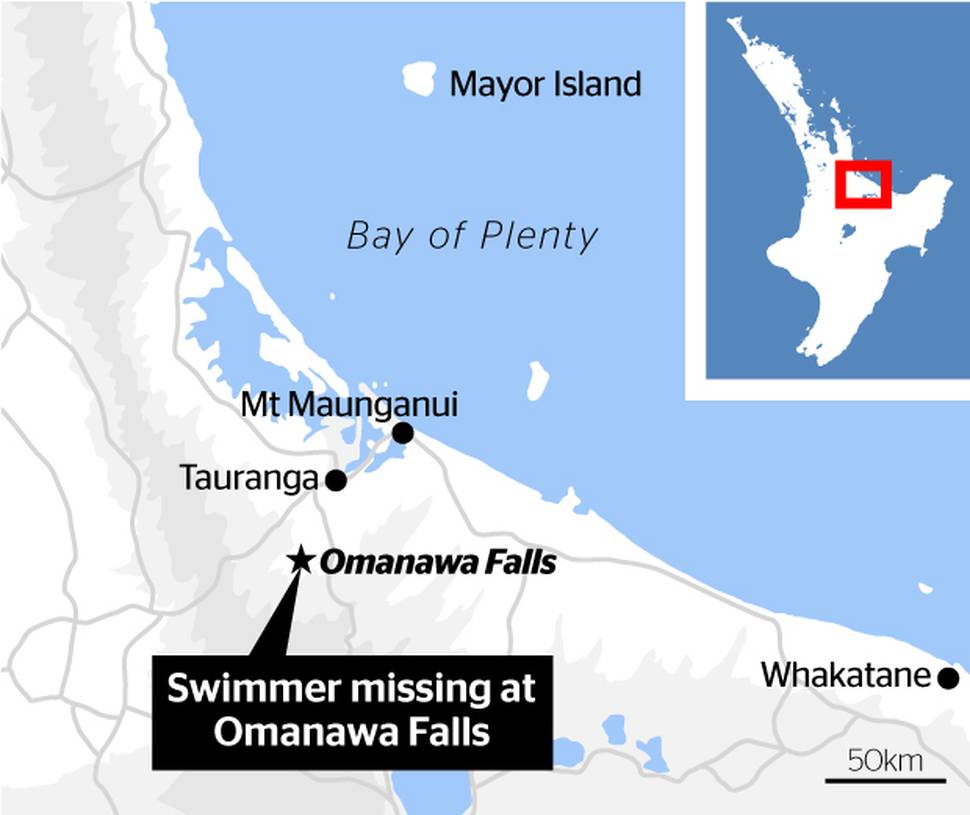 One friend was able to get out of the water and raise the alarm, and the other had to be winched out by a rescue helicopter, the Weekender reported.
A police spokeswoman, said police understood "the group got into the water by themselves".
"It is for the Coroner to establish the exact circumstances that led to this death," she said.
Another Indian media outlet, Indian News Link, reported Kishore's father Aravindan Viswanathan in Chennai saying he has lost his "most precious possession".
"Kishore was everything to us. He was a bright boy and we had hoped that he would return home after completing his postgraduate [Masters[ study at the University of Waikato and that we would all be together again.
"It has been a shock. My wife has not been able to recover since she heard the tragic news," he said.
The family wished to have the funeral in Chennai.
Meanwhile, friends on Facebook have paid tribute to Kumar.
Saurav Aryan said: "Bro you will always be missed and shall remain in our hearts. Days spent together were golden."