A species of butterfly introduced into New Zealand as a biocontrol agent has been successfully bred locally for the past two years.
The Honshu white admiral butterfly was brought to New Zealand to eradicate Japanese honeysuckle which posed a threat to native plants.
The butterfly was first brought into the country by Manaaki Whenua Landcare Research after testing in Japan found the butterfly would feed on the Japanese honeysuckle and not pose a threat to other New Zealand wildlife.
The first successful release of the species took place in the Karangahake Gorge in 2015 when Manaaki Whenua Landcare Research scientists released a small number of butterflies.
This was where butterfly breeder, Norm Twigge, first got hold of the species.
He took a few female white admiral butterflies back to the Te Puna Quarry Park butterfly enclosure where he successfully began breeding the species.
Twigge said "several hundred" white admiral butterflies had been bred and released since but he was uncertain if the butterflies would completely eradicate the plant.
"[The white admiral butterfly] may help maintain the amount of Japanese honeysuckle there is but I don' think it will eradicate it," Twigge said.
He said the Honshu white admiral caterpillar only ate Japanese honeysuckle as butterflies and caterpillars were "fairly specific" in what they ate.
Twigge puts his success of breeding the species down to his passion of breeding butterflies for the past 35 years.
He was looking to relocate some of the butterflies to people who had Japanese honeysuckle on their property to "not put all of his eggs in one basket" and help the spread of the butterfly.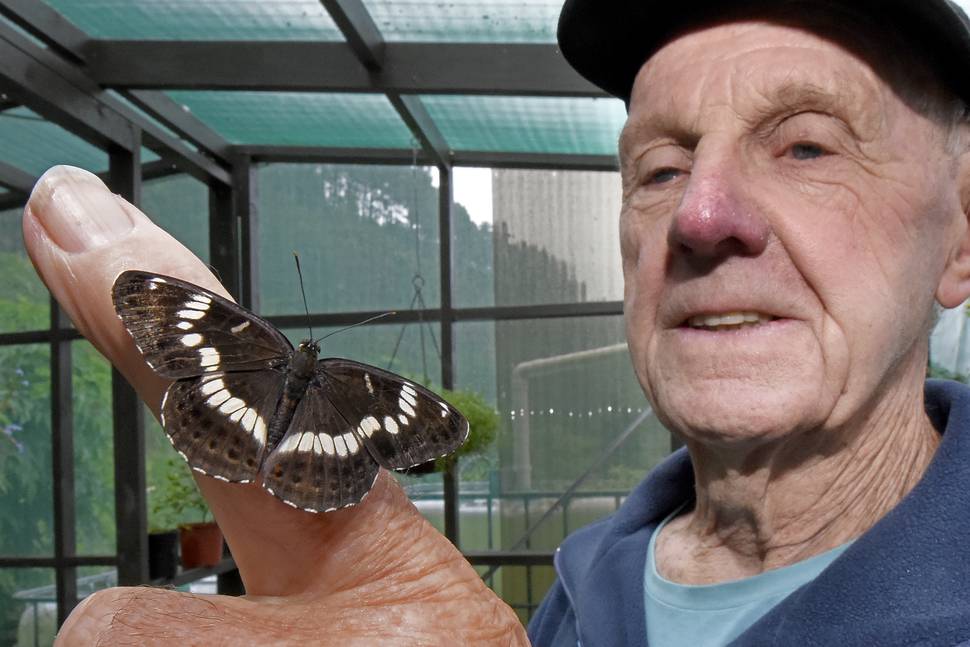 Shane Hona, Bay of Plenty Regional Council biosecurity officer, said Japanese honeysuckle was "widespread" throughout the Bay of Plenty.
"Honeysuckle is a restricted pest plant in our region. This means it is banned from sale and we also provide advice and support to landowners and community groups to control it," he said.
The Bay of Plenty Regional Council was part of the Biocontrol Collective and contributed funding towards the breeding of the Honshu white admiral butterflies by Manaaki Whenua Landcare Research.
"We support the use of non-chemical controls and look forward to seeing some success with the butterflies in our region," Hona said.
Quentin Paynter, research leader at Manaaki Whenua Landcare Research, said the Japanese honeysuckle was considered an environmental weed.
"It poses a threat to regenerating bush where it can smother and completely cover native plants," he said.
Paynter said the white admiral caterpillar was responsible for eating the leaves of the weed which would hopefully eradicate the weed.
He said there were other back up agents such as the stem mining beetle which scientists were also looking at to combat the Japanese honeysuckle.
With the combination of the Honshu white admiral butterfly and other biocontrol agents, Paynter was "fairly confident" the weed would be eradicated in years to come.
"Hopefully the Honshu white admiral butterfly will become a common butterfly all around New Zealand."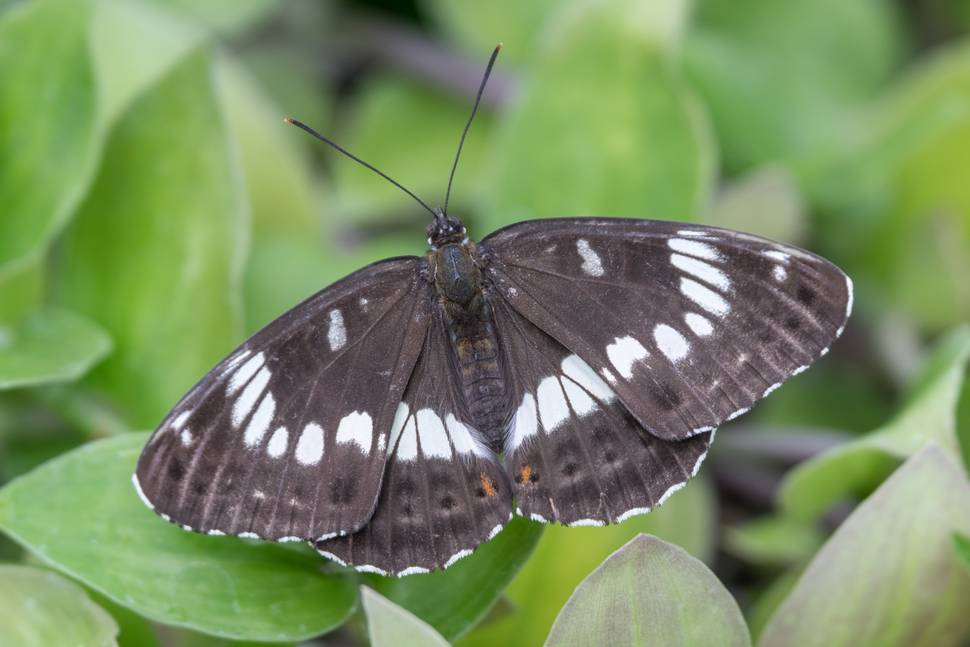 How you can help
-If you would like to help the spread of the Honshu white admiral butterfly and have Japanese honeysuckle on your property (no herbicides) email Norm at normtwigge@xtra.co.nz
-Scientist at Manaaki Whenua Landcare Research would like feedback on how far the butterflies have spread. If you have seen any Honshu white admiral butterflies let them know at https://www.landcareresearch.co.nz/about/contact-us/contact