The rain has set in and a subtropical storm is brewing, but there is still plenty of holiday fun to be had in Bay of Plenty.
While this week's expected deluge is threatening to wash out some much-anticipated events, there are other options for holidaymakers.
Here are just five ideas:
1. Find a hot pool to relax in and stay there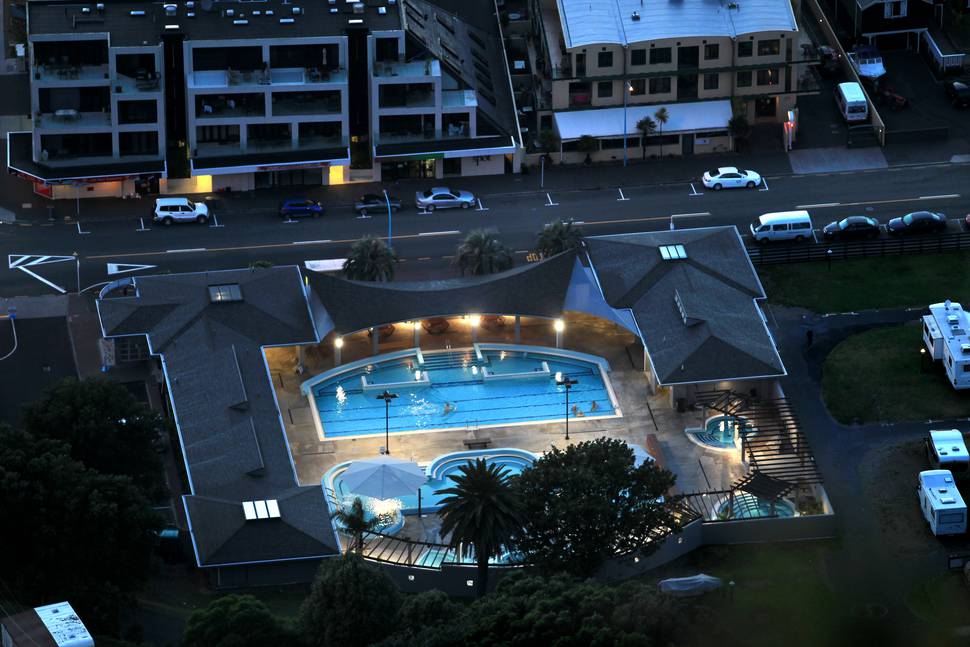 If you are still keen to go for a dip but the beach is looking a little less inviting in the wet, here are four hot pools to soak up in the region:
•Mount Hot Pools
•Oropi Hot Pools and Cafe
•Fernland Spa Thermal Mineral Springs
•Welcome Bay Hot Pools and Campground

2. Gorge yourself at the cafes and eateries of Mount Maunganui and The Strand
Find a table, order a coffee (or something stronger), devour some hot food, and watch the rain fall outside.
There is plenty of hospitality on offer at Mount Maunganui, on The Strand or in central Tauranga – from cafes and restaurants to bars and takeout options.
3. Hit the movies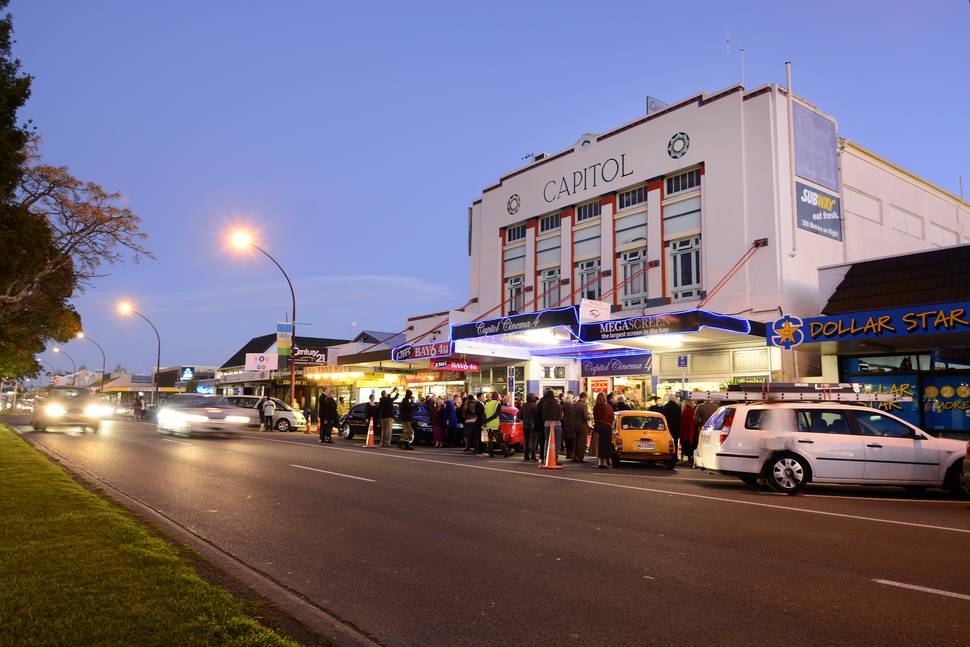 Always a safe option and plenty of films on for the kids at the moment – Ferdinand, Coco and Paddington 2.
There is also Star Wars: The Last Jedi, The Greatest Showman, Jumanji: Welcome to the Jungle, Wonder and Pitch Perfect 3 to choose from.
For those films, you can go to Event Cinemas in Mount Maunganui or central Tauranga.
The box office favourites as well as a wider variety of independent, international and arthouse films are on offer at Rialto Tauranga this week – including Breathe, The Hero, Three Billboards Outside Ebbing, Missouri, Murder on the Orient Express, and All the Money in the World.
Or, for a completely different and old-school experience, you could head to Capitol Cinema 4 in Te Puke.
As well as some of the box office and independent movies mentioned above, there is also Daddy's Home 2, Justice League, and Thor: Ragnarok on this week at Capitol Cinema 4.
4. Shop indoors
If Christmas and Boxing Day did not break you or your significant other, there is plenty of shopping to be had at Bayfair mall.
There are about 100 retailers, stores and services to browse through, a children's indoor playground, a food court as well as other eating and drinking options.
There's also free Wi-Fi, free parking, dog parking and Bayfair has a Be.Welcome Platinum ranking for accessibility. Mall staff can help with equipment and accessibility information.
Bayfair is open from 9am-6pm most days during this holiday period, but is open 9am-9pm Thursday and Friday.

If you finish at Bayfair and still want more, there is also sheltered shopping and hospitality on offer at Papamoa Plaza, Fraser Cove and Bethlehem Town Centre.
5. Work off the Christmas ham at indoor rock climbing
"Meet the latest action attraction – the thrill of a theme park meets the action of indoor rock climbing," is how Rocktopia in Mount Maunganui advertises itself on its website.
That sounds like a perfect combination to tire out the kids – and some adults – suffering cabin fever on a rainy day.
Rocktopia is open every day from 9am-8pm and there are "26 climbing challenges with 31 fun climbs plus two adventurous add-ons". Anyone aged 2 and over can take part.
There is also "Rock On" climbing walls with another 18 climbs, "built by climbers for climbers".
So chuck on some comfortable clothes and sports-type shoes and hit the walls for a one-hour climbing session, plus a 15-minute harness instruction and safety briefing.
***
And that is not all; you could jump around at Dialled Indoor Tramp Park, splash about at Baywave TECT Aquatic & Leisure Centre, work the lanes, arcade or pool tables at Tenpin Tauranga, or settle down with a good book or magazine at one of the city's four libraries.
For music fans, there are concerts on at the Totara St indoor live music venue in Mount Maunganui on Friday, Saturday and Sunday.
Or, if you don't mind the rain, you can still hit the beach, take in and enjoy some of the region's best swimming spots and water-based activities or test yourself at Waterworld (the new floating water park on Tauranga's waterfront), or at Waimarino Adventure Park.
And of course it is still worth braving the weather for these major events:
Tonight:
Black Caps v West Indies, Bay Oval.
Thursday:
Beast of a Feast craft beer and food festival, Soper Reserve, Mount Maunganui.
Friday:
Bryan Adams, ASB Baypark.
Saturday:
South Pacific Super Saloon Championships, ASB Baypark.
Saturday:
Night Owl Cinema, Mt Drury, Mount Maunganui.