There was so much food collected by Fill the Bus yesterday, the Tauranga Community Foodbank has only just finished counting it all.
The foodbank's army of volunteers has sorted and counted 9244 items since they were dropped off yesterday evening.
With all items valued at $2 each, that is $18,488 raised in just one day.
Foodbank manager Nicki Goodwin said it was an "amazing amount" of donations.
"Far out – I am so impressed by Fill the Bus. What a success and huge congratulations to everyone who made it happen," she said.
Goodwin said it was "super exciting" being at the foodbank yesterday and hearing about and watching Fill the Bus progressing around town.
"I think it was a great initiative and really want to try and get on board the bus myself next year. Thanks to all the businesses and groups who became part of the day, we hope to see you all again next year," she said.
The Bay of Plenty Times Christmas Appeal total now stands at $89,098.60.
That figure is made up of 21,595 food and grocery items (valued at $2 each) and $45,908.60 cash donated.
It includes a $5000 donation made today.
"They wish to remain anonymous but have supported us over the years," Goodwin said.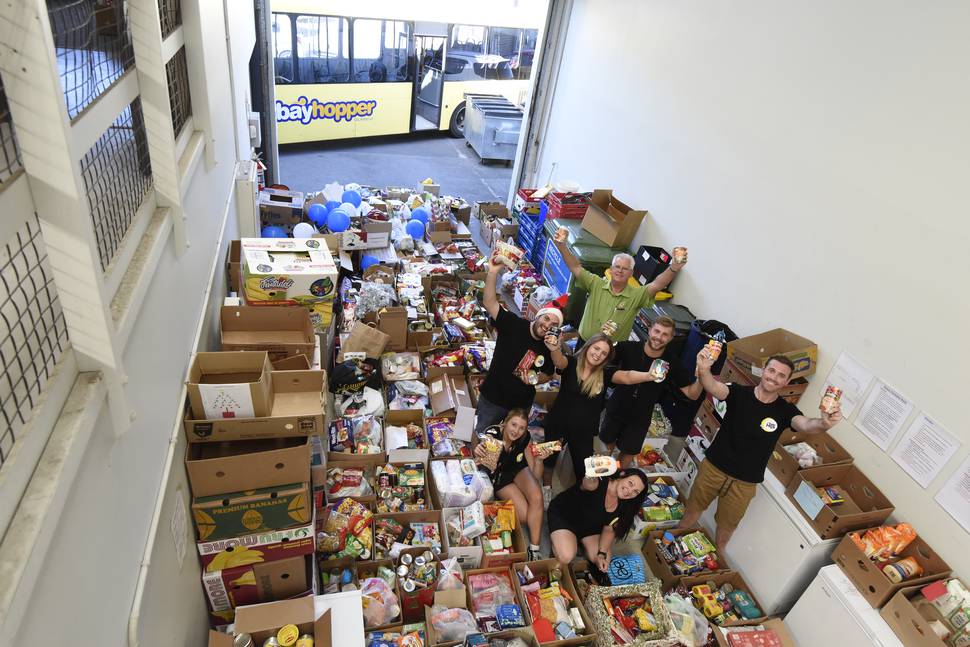 And people are still donating food items too.
Yesterday afternoon one young man brought in several bags and boxes of food to the Bay of Plenty Times office.
Then this morning a woman came in and dropped off a stack of wrapped presents under the Christmas tree – all marked for different age groups.
The Christmas Appeal is not over yet, Tauranga – you can still contribute.