Physios are flexing their muscles and taking up the Christmas Appeal challenge.
Bureta Physiotherapy has taken up the challenge set by Pyes Pa Doctors and will be collecting food items for the Tauranga Community Foodbank.
Receptionist Jess Manwell said the clinic was looking for ways to help this Christmas "because we know how hard it can be for some families".
Read more: Tauranga foodbank recipient: Don't be too proud to ask
Community Gem: Brigette Mouat
Christmas Appeal 2017: More than $11,500 raised so far for foodbank
Christmas Appeal: Doctors' challenge accepted, so who's next?
"We then saw the news article about the doctors doing the foodbank challenge, which we thought was an awesome way of giving back."
She said all staff members at Bureta Physiotherapy would be bringing in an item of food each day they come to work, starting on Monday.
"We have an amazing team here with 16 members of staff in total, with everyone really keen to get on board.
"We are a competitive bunch so we are sure we're going to see some awesome results and we will definitely continue leading up to Christmas."
Manwell said the clinic saw more than 50 patients a day and would also be encouraging them to donate.
They would be letting all patients know on social media this week about the appeal.
"From who we have spoken to already, everyone is excited."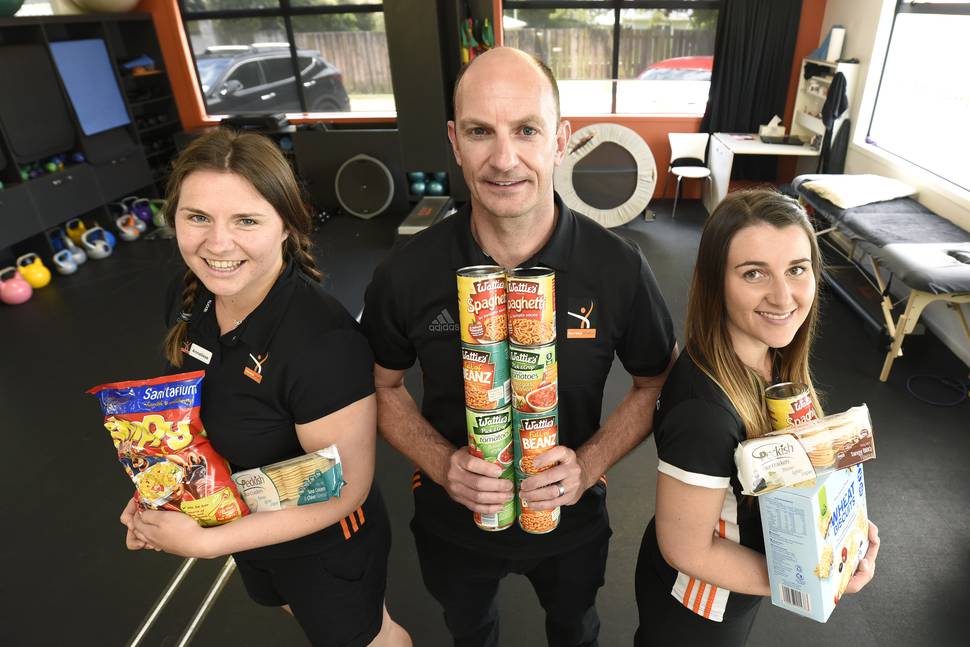 Manwell also has a personal connection to the foodbank.
"I remember when I was younger my family was in need of the foodbank once or twice, and I am now in a position where we can help," she said.
"We know the foodbank has been around for years and they have done such a great job providing families with the basic needs to survive. It just shows such good community spirit."
Getting involved in the Bay of Plenty Times Christmas Appeal was also another way of promoting wellness and happiness at this time of year, Manwell said.
And to up the ante, Bureta Physiotherapy would also be donating an extra item for every new "like" it gets on its Facebook page during December.
"We have a Christmas competition being run over December so we should see a few new likes over that period."
Pyes Pa Doctors, Fifth Avenue Family Practice and now Bureta Physiotherapy - who's next?
Send an email to scott.yeoman@bayofplentytimes.co.nz or phone 0800 253 253.