Buddhist monks have finished making a colourful sand mandala at Tauranga Art Gallery.
But the work of art is fleeting - the intricate mosaic will be swept up and poured into the Tauranga Harbour in a few days' time.
The beautiful mandala was the result of 11 days of work' by monk-artists Venerable Geshe Jamyang Sherab and Venerable Karma Gyasey.
From 10am to 4pm every day the monks used ridged metal funnels, which let coloured sand trickle out when rubbed with a piece of horn.
The monks created a work entitled The Medicine Buddha, the Buddha of Healing - described as "the manifestation of the healing energy of all enlightened things".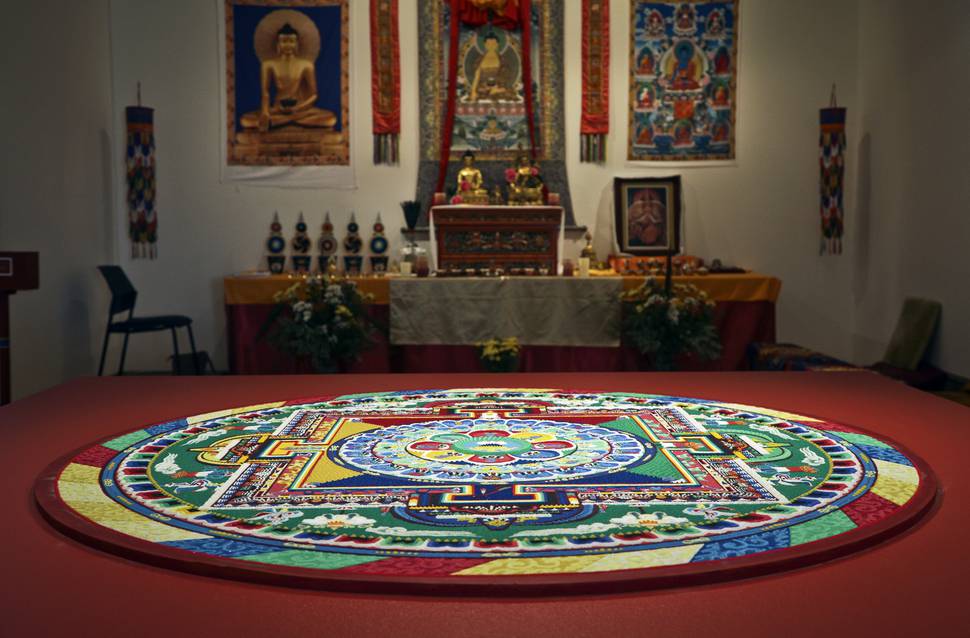 On March 11 the mandala will be swept up during a closing ceremony.
While dissolving a piece of art seemed odd, impermanence was a core teaching of Buddhism. It was meant to awaken in the mind an understanding of impermanence and non-attachment.
Once the mandala has been ceremonially blessed and dissolved, the sand will be poured into the harbour.
People are welcome to view the mandala at the Tauranga Art Gallery from 9am to 4.30pm.
On March 4 people can create their own mandala artworks at the art gallery for $2 per participant.