Leaping off a 6m rock face into the surging tide may sound like fun but for 30 rising surf lifesavers at Whiritoa, there was a serious intent over the weekend.
The lifeguards were taking part in the Zespri Intermediate Lifeguard School at the Coromandel beach, representing 14 or the 19 clubs from Coromandel, Bay of Plenty and Gisborne.
The aim was to get candidates patrolling their own beaches more effectively, providing specialist skills and putting them in situations they may not have faced in the past.
Head instructor Martine Smith, from Pauanui, said in a written release today lifeguards were trained to read and react to breaking waves on shorelines and adding the element of rocks made them even more useful.
"There are not really any other agencies that can get as close to rocks as lifeguards can and that's why we like to train in that sort of area," Smith explained.
"Even if we do work with agencies such as Westpac Rescue, Coastguard, Fire or Police, they may not be able to access the rocks as well as lifeguards can from the ocean - it's a really specialist skill and we are actually utilised for that skill quite a lot."
Smith knows only too well the real-life relevance - she and her Pauanui clubmates helped rescue a fisherman off rocks less than a year ago, after the boat he was in capsized in heavy surf while crossing the bar between Tairua and Pauanui. The only way to get him was for lifeguards to swim onto the rocks and transport him to a waiting IRB.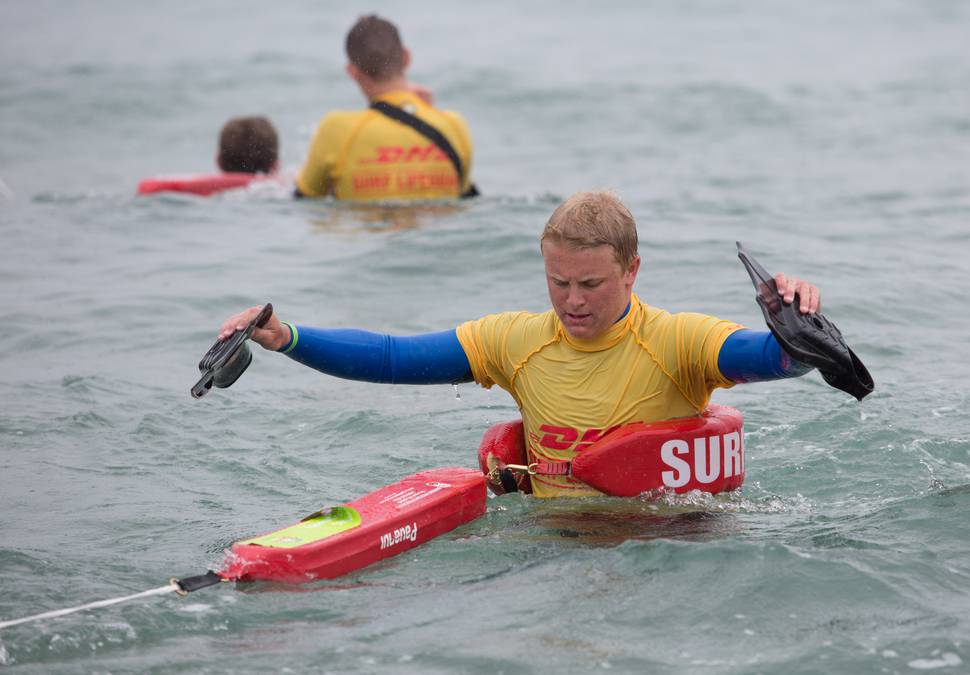 The Whiritoa school also worked on scanning techniques, first aid development and tube and board rescues, while representatives from the likes of the Police, St John and the Coastguard talked about how their agencies work and respond together.
Omanu's Ra Neilsford-Jones, a Year 12 student at Mount Maunganui College, said the practical work in particular had given him a lot more confidence in his lifeguarding abilities.
"It's transforming me from a lifeguard to something that's a bit more senior, with more knowledge," Neilsford-Jones said. "If there's someone in a tricky situation, we'll now know how to deal with it."
Hamilton's Katya Kimpton, a member of the Whangamata club, said the rock rescue and exit skills had been the definite highlight of the school.
"The first time we went out, there was a huge rock jump and I didn't want to do it, then someone talked me into it and it was pretty scary," Kimpton said. "I'm glad I did it - it was awesome."
The school also coincided with the one-year anniversary of Zespri's support of surf lifesaving in the Eastern Region, with the kiwifruit marketing giant providing free education for lifeguards to build their skills.