A former Motiti Island man has received an invite to a private memorial tribute to Prince after the unveiling of an 8m high mural of the great performer.
Graham Hoete, also known as Mr G, (pictured) spent three days completing the mural on a wall in the late singer's hometown of Chanhassen, Minnesota.
It was unveiled by the mayor in front of about 2000 Prince fans last Thursday.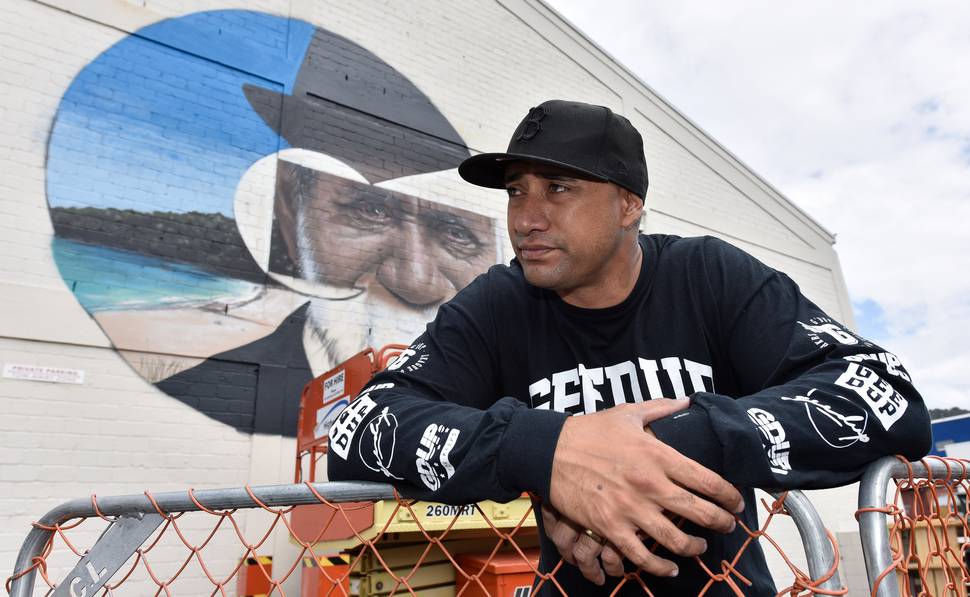 Mr Hoete received a phone call from a member of Prince's family, giving him their thanks and a request to meet him.
Mr Hoete wrote on his Facebook page on Saturday, "Wow ... as if this trip couldn't get any better, I had a phone call with Prince's family, personally thanking me for the tribute mural, expressing their deep appreciation ... They want to meet me, and are sending official invites to my wife and I to Prince's upcoming memorial event (invite only). Feeling absolutely humbled and blessed."
He told the Bay of Plenty Times the family wanted to meet him and his wife at the memorial.
"I felt humbled, grateful, and honoured to be invited," Mr Hoete said.
"They were very thankful and they all love the mural."
Mr Hoete earlier said he was brought up listening to Prince's music and when he heard of his death he was, "gutted obviously". "I had to do something to pay tribute."
Mr Hoete completed a Steven Adams mural in Oklahoma earlier this month and was exploring the possibility of a tribute to Muhammad Ali.