It's been a big week in the Bay with plenty of stories to tell. Check your weekly list of stories that went big over the past seven days.
Read more: Sea lettuce takes over regions beaches
- A green tinge has returned to Tauranga's coastline as sea lettuce invades the region's beaches.
Read more: Manhunt underway in Tauranga
- A manhunt is underway around Tauranga's Maungatapu roundabout following a nearby car crash on State Highway 29 between Tauranga and Baypark.
Read more: A tragedy is just around the corner
- An increase in reports of people driving the wrong way down the Tauranga Eastern Link is a tragedy waiting to happen, say road authorities.
Read more: 'Psychotic' bull terrier mauls man kills dog
- An elderly Mount Maunganui man suffered wounds across his body as he fought for 10 minutes to free his pet bichon from the jaws of a "psychotic" bull terrier intent on tearing it apart.
Read more: Maungatapu underpass tests positive for asbestos
- Asbestos has been found at a mysterious building site in Welcome Bay by contractors working on the new Maungatapu underpass.
Read more: Sun and hot temperatures for Bay
- Temperatures over the weekend were one of the hottest recorded for Tauranga this side of winter.
Read more: :Luxury lodge goes on the market
Read more: Scott Curry: Your All Blacks Sevens captain
- The Bay's Scott Curry is the new captain of the All Blacks Sevens, chosen to lead the likes of Sonny Bill Williams and other rugby 15s converts as the team makes its inaugural quest for Olympic gold.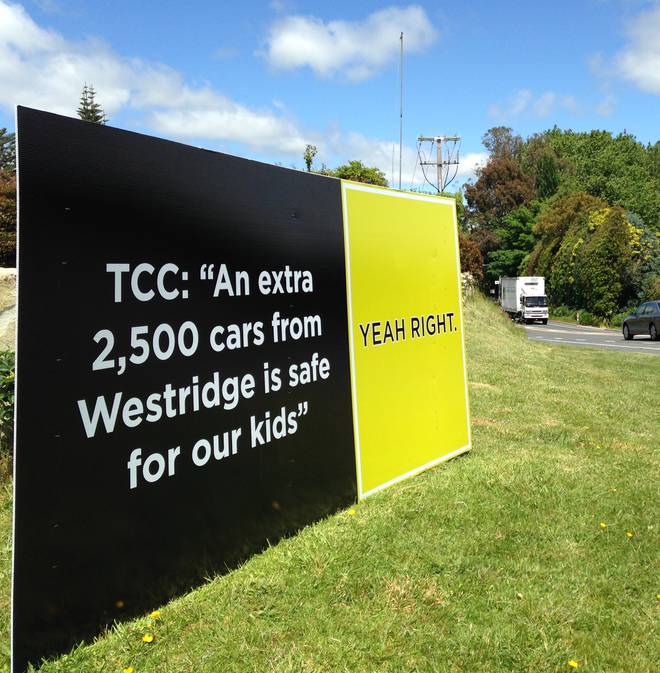 Read more: More Bay pupils arriving at school early
- Some Bay parents are dropping their children at the school gate more than half an hour before school is due to start in order to meet work commitments, and the increasing number of children who were dropped off at school early and picked up late was "worrying".
Read more: Tui ads copied in Westridge protest
- Tui's popular beer billboards have been harnessed by a Westridge resident to help galvanise public opposition to Tauranga City Council's plan to funnel an extra 2568 cars a day through the lifestyle subdivision.
Read more: Happy horse has 'landed on his little hooves' in the Bay
- Sugarfoot the miniature horse has been located - in the Papamoa Hills with two other horses, two cats and a chicken.