Annemarie Quill finds an affordable lunch and dining option for all the family
On the menu
The menu is sourced from local produce and features simple dishes with quality ingredients. There is a breakfast menu of reasonably priced morning fare including salmon benedict and a full vege breakfast, as well as the more usual breakfast offerings. There are sharing plates, including a seafood platter and tacos, and various nibbles which would be a perfect accompaniment for evening drinks or group starters, plus burgers, pizzas as well as more substantial mains of steak, fish and ribs. There are good vegetarian and gluten free options in both hot food and salads. There's also a kids' menu and a $10 special menu on Mondays.
The buzz
The restaurant is converted from a horse stables and as such has a country atmosphere with a roomy interior. It features two spacious indoor dining areas and large outdoor area which includes gazebos, a stage area, outdoor fires and a pizza oven. This means there are plenty of options for large groups, families and more intimate dining. Having only opened just over a year ago, the owners say it is constantly evolving and it is a favourite with locals for Sunday lunches and also evening entertainment. Local bands are often a feature, and the team has held special family days where they have a bouncy castle so the kids are entertained while the parents dine and relax. It has been packed out on days like Mother's Day so while booking is not essential and the owners welcome walk-ins, on busy weekends it is advisable.
I'll have
I opted for a salad of chargrilled calamari on a bed of mixed leaves with roast pumpkin, toasted pepita and onion. The calamari was juicy and tender with the pepita and pumpkin complementing the flavour. A generous portion.
She'll have
Beer battered prawns with sweet chilli dip - would be nice to accompany a beer but my dining partner said she would have liked a bit more salad, but never fear as the kids were not big leaf eaters she could pillage theirs.
They'll have
One of the kids ordered one of the $10 meals of a ham and cheese flat bread toastie with salad - it was huge, definitely adult portions (the $10 meals are intended for adults or very hungry kids) but delicious with succulent slices of ham off the bone and fresh salad.
To drink As it was a hot day and we were there for lunch we all stuck to the complimentary water which is provided beautifully ice cold in glass bottles on the table. We noted though that the bar is well stocked with an extensive wine list and made a note it would be a great place to have morning coffee meetings as the tables are so spacious you would have privacy.
Value for money
An affordable lunch and dining option for all the family, especially if you take up the specials.
The staff
Attentive and knowledgeable and right by our table when we needed them.
The verdict
If you're looking for a drive out of town but not too far for a Sunday lunch with family, evening catch up with friends, or breakfast meeting when you are not squashed and have to talk in whispers, you will love the Black Sheep Bar and Grill. Plenty of parking also makes it a great spot.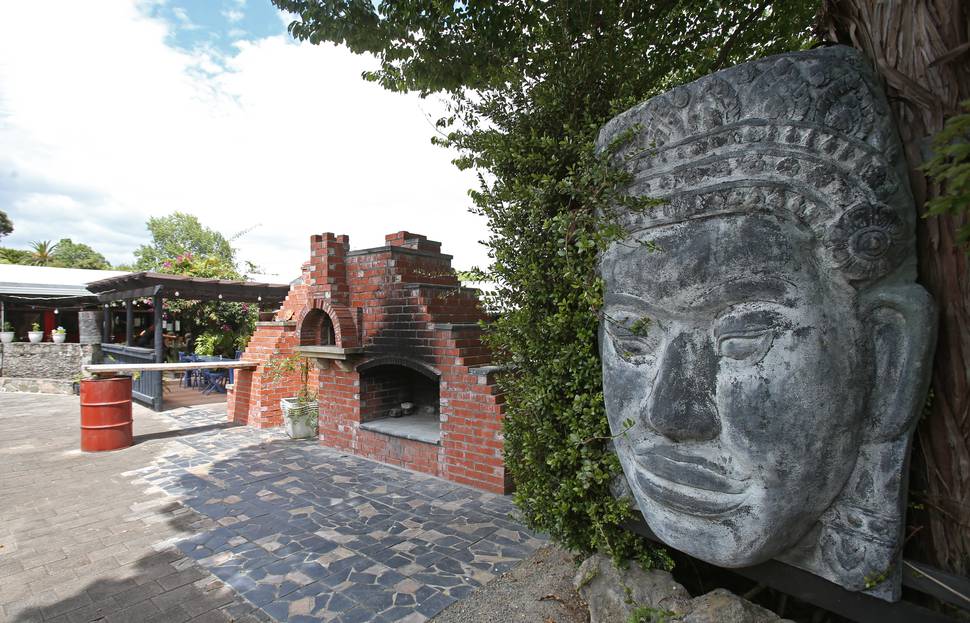 the details:
Black Sheep Bar and Grill
21 Plummers Point Road, Whakamarama
Phone: (07) 578 6767
Hours: 9am-3pm Mondays, closed Tuesdays, 11am-10pm Wednesdays, and 9am-10pm the rest of the week.
On Mondays there is the normal breakfast menu but also specials of $10 meals. On Wednesdays a ribs dish is offered for $15. On Thursdays there are pizzas from 4pm and also a burger and beer deal for $20. On Sundays there are pizzas from 11am.