On land and sea, the animals of South Australia are a great teaching aid, writes Dani Wright
Bobbing around the crisp Southern Ocean, my daughter Georgie (10) and I take turns holding the fins of a Port Jackson shark as it pulls us very slowly downwards.
The nocturnal bullhead shark has been recorded in New Zealand waters only once, but just may be the only shark sighting you'll be pleased to see — it's surprising to discover their docile nature, as well as their distinctive harness-like markings.
Our tour host and marine scientist, Chris, has had to dive down to the bottom to find one of "the girls" for a kind of show-and-tell educating visitors on board the Oceanic Victor — an "in-sea aquarium" — about the diverse ocean life in South Australia.
When we were waiting to hop on board the boat from nearby Granite Island, a 200m ride from the aquarium, I overheard a father tell his children in a matter-of-fact tone: "Okay, kids, make sure you count your fingers now, because you might not have as many on the way back."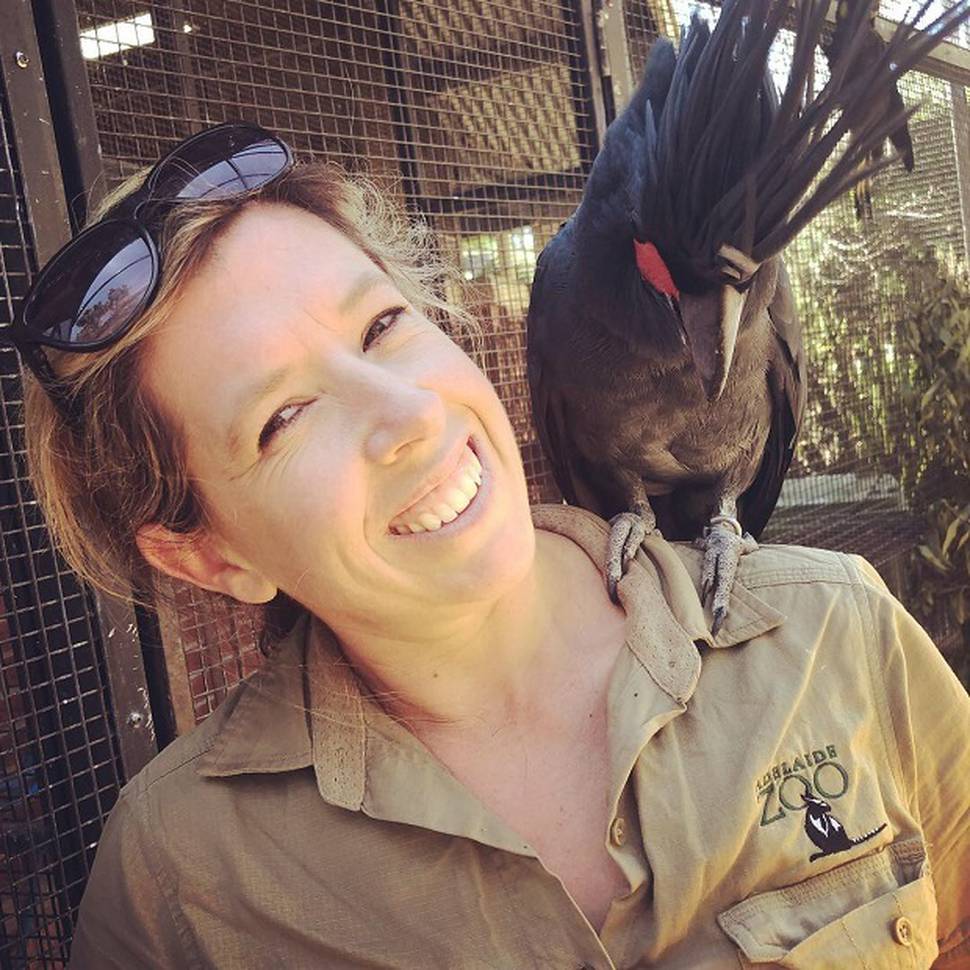 Staring into the sea where the big black tuna are zipping past — as big as the children counting their fingers — we watch as the fish open their mouths very wide for the tiny pilchards being tossed around them. And, I'll admit to feeling a tiny bit nervous at the thought of entering their realm.
But, with sausages sizzling on the deck's barbecue, the shark experience ticked off and Jack Johnson tunes filling the air, Georgie and I decide to just relax and jump right in. We search around through goggles for the fish and hand-feed them. A look above-water and we see everyone's faces are alive with being in the moment and as in awe as we are of being so close to marine life we've never seen before.
Apart from the fun of it, there's an educational element thanks to Peter, a marine scientist who also does environmental monitoring and fish husbandry as part of keeping the business sustainable, and Fernando, a Chilean who recently completed his doctorate on dolphin ecology.
They're proactive at showing everyone on board what's so special about the sea life — such as the starfish touch pool, "antisocial" snapper, jellyfish, and an underwater viewing deck.
Too soon, we're taken back to Granite Island. We walk around the boulder-strewn walkways, with sculptures scattered around the hillside overlooking waves crashing against the rocks, sending water spraying sky-high.
When it's time to cross the long jetty back to Victor Harbor, we hop on the vintage double-decker tram pulled by Jay-Jay, a clydesdale horse. It's a tourist attraction now, but, was once a way to get grain and wool off ships docked at the tiny island.
A short 30-minute drive to Port Elliot and we're sitting ultimate beachfront in Flying Fish Cafe (flyingfishcafe.com.au), watching surf lifesavers train in the bay, sipping local Fleurieu Peninsula wine and eating Asian vermicelli noodle squid salad.
The next day, we head to the Adelaide Zoo, a 15-minute walk from the CBD's Majestic Rooftop Garden Hotel and meet zoo keeper Kate Fielder. She's been at the zoo for a decade and guides us through a behind-the-scenes Australian Animal Experience.
First to meet us are Buna and Makali, tree kangaroos. We feed them grapes and rockmelon, which they eat delicately before Buna starts to boss Makali around. It's interesting to hear of their personalities, which you don't get to know from outside the fence.
In another enclosure, we feed eucalyptus leaves to Sophie and Louise, two koalas named by Prince Edward after his wife and daughter. We scratch their backs and they're fluffy as the inside of Ugg boots.
"They eat around 1000 leaves a day and are only awake for 4-5 hours," says Fielder.
There's also Whitney, a male echidna rescued after being hit by a car and wrongly identified as female when he was named, and "naughty" potoroos (rabbit-sized marsupials), who steal Whitney's food and try to escape as we leave.
We put on rubber gloves and dangle fresh chicken in front of Tasmanian Devils, before heading inside an enclosure to feed yellow-footed rock wallabies and kangaroos.
One of the wallabies, Dot, is very friendly, having been raised by hand by one of the keepers.
"You're just a bit different, Dot," says Fielder, patting the wallaby and telling us she can be quite demanding, whereas Striker, the big male kangaroo can be "a bit of a sook".
Next up it's the cockatoos, and a very special palm cockatoo — the only one in any zoo in Australia.
It's heavy to hold, and delicately pulls apart peanut shells in our hands, taking out tiny pieces of peanut, one at a time, with its tongue.
On the short walk back to the hotel, Georgie and I talk about all the animals we've met in South Australia and how much personality they each have.
Getting to know them has been a bonding experience and a reminder to appreciate
and protect the amazing animal life that's all around us.
FACT FILE
GETTING THERE
Air New Zealand flies non-stop from Auckland to Adelaide, with one-way Seat fares from $298.
DETAILS
Victor Harbor is just one hour's drive south of Adelaide on the Fleurieu Peninsula, where the Ocean Victor Swim with Tuna experience is $120 for adults and $95 for children 5-15.
Adelaide Zoo Australian Animal Encounters starts at $235.
Majestic Rooftop Garden Hotel is near popular Rundle St shops, with fresh local produce in the hotel restaurant and a rooftop garden.
ONLINE
satc.com.au