Business high-flyers, oligarchs, developers and dreamers take note - one of the largest swathes of Auckland harbour view land you'll likely see on the market anytime soon has just gone on sale.
Valued at a cool $21.45 million, the more than 14,000sq m of St Heliers land overlooks the eastern bay and Rangitoto Island and lies next to the 9.7ha Dingle Dell nature reserve.
This "very rare opportunity so close to the CBD" was made possible by three large, adjoining estates going on sale at the same time, Sotheby's International Realty Auckland Central agent Ross Hawkins said.
He said this much harbour land didn't "come along any more" due to Auckland's rapid development and growth of infill housing.
"It is the sort of thing you might have been able to secure 20 odd years ago," he said.
Buyers from across the world have been making inquiries, including a number of Kiwi expats and Australians.
Just what the future buyer will do with so much land is not certain, given there are many options, Hawkins said.
Three large homes currently sit on the sprawling estates, located at 144 Long Drive and 15 and 33 Fern Glen Rd South.
Together they have 13 bedrooms, two swimming pools, a tennis court and even a petanque field.
One has a meandering lawn that looks like a golfing green.
A buyer could renovate and keep the estates as a spacious city retreat or sit on the land to let it continue growing in value.
Yet, it seems most likely they will section the land into a high-end housing development.
The land's gentle slope made it ideal for ensuring every new house ended "up with a stunning harbour view", Hawkins said.
"And then you are looking over beautiful native bush that will remain forever because Dingle Dell is protected," he said.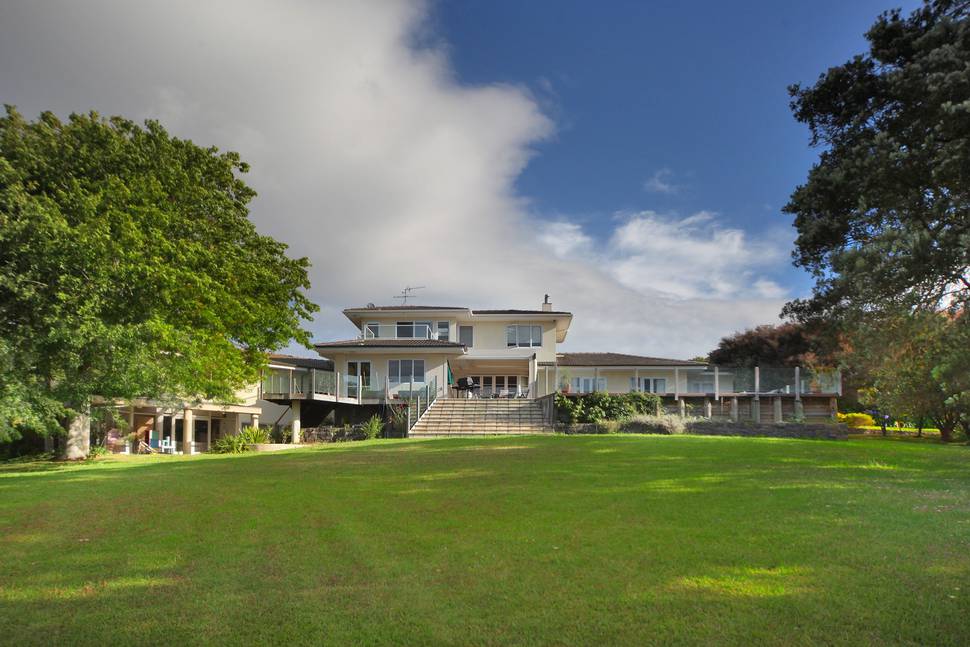 Those keen to open up their cheque books will need to be ready to negotiate and make a tender offer before September 12.