Police in Canada are investigating the theft of a Banksy print from an exhibition of the artist's work in Toronto.
The disappearance of Trolley Hunters was discovered after police responded to a call over an alleged break-in at the exhibit site in the city's west end on Sunday.
A man can be seen on video making his way through the door and into the exhibit, reports Daily Mail.
He can be seen with glasses, a baseball cap, jeans and a black jacket. The man covers his face as he makes his way toward the artwork.
And quickly, the thief grabs the art and makes a run for it.
The print featured in the Art of Banksy exhibition alongside some 80 works from private collectors.
The show was curated by Steve Lazarides, the anonymous British street artist's former agent.
The 2007 Trolley Hunters print depicts three crouching hunters, one aiming a spear at a grouping of shopping carts.
The show was not endorsed by the artist and is seen as unethical because of it's capitalist aims that go against Banksy's wishes. It cost $35 to see, according to CBC.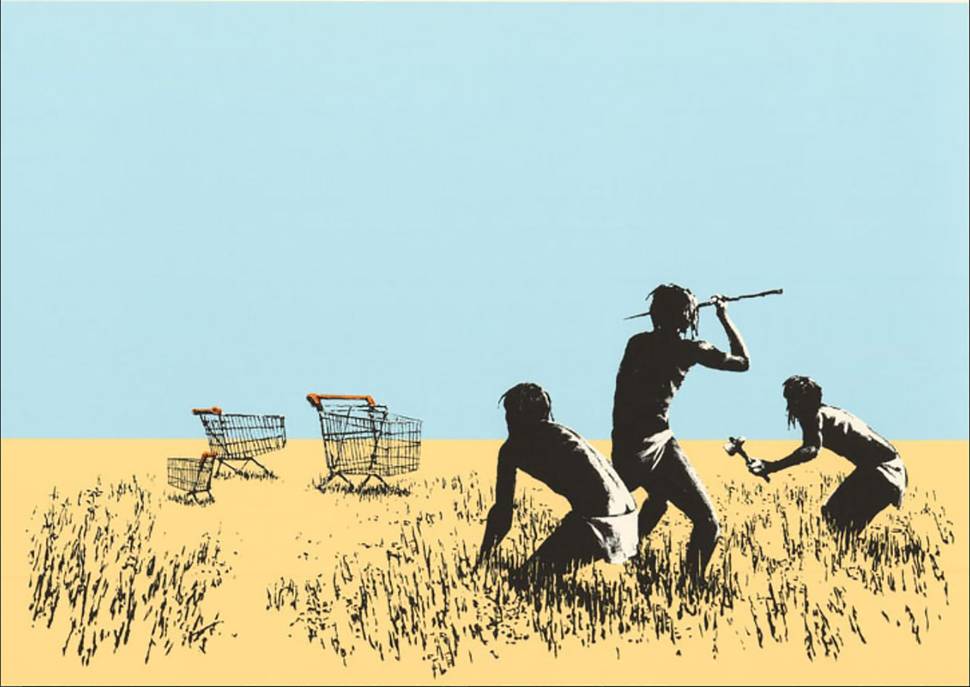 In a statement, police said: "The Toronto Police Service is seeking assistance with a break-and-enter investigation.
"It is reported that on Sunday June 10 police received a radio call to attend 213 Sterling Road, where The Art of Banksy exhibition is being hosted.
"At approximately 5.04am a man entered through a door to gain entry to the exhibition. Once inside, the man picked up a print, Trolley Hunters and left the exhibition through the same door.
"He is described as wearing glasses, black jacket, green camouflage baseball hat, blue jeans rolled at the cuff, grey running shoes, glasses."
It was believed that the footage may have been staged but the curator asserts that it is real.