WARNING – DISTURBING CONTENT
A 10-week old puppy has been rescued after he was found with his ears cut off in a horrific case of animal abuse.
On Sunday animal rescue officers were called out after residents spotted two dogs tied to a tree and several puppies on an empty property in Baltimore.
When officers arrived they discovered they were for sale - but one was bleeding from the head and appeared very unwell.
Upon closer inspection, 10-week-old puppy Claude had had his ears cut off and was in immense pain.
He was rushed to the animal shelter where he needed urgent treatment.
"It was clear that the inhumane and cruel removal of Claude's ears was done using poor instruments [such as household objects], leaving him with tissue damage, pain and infection," the shelter wrote on Facebook.
"In the arms of our staff, little Claude whimpers and cries. When he hears an interesting sound, he attempts to tilt his head and move what is left of his ears, but only finds himself in more pain. He's only 10 weeks old, and just trying to do natural puppy behaviours but he can't."
The shelter posted two images of Claude, one showing the back of his head with both ears removed and a second with numerous bandages around his head following treatment.
Claude received emergency surgery but lost some more of his ears due to infected and damaged tissue.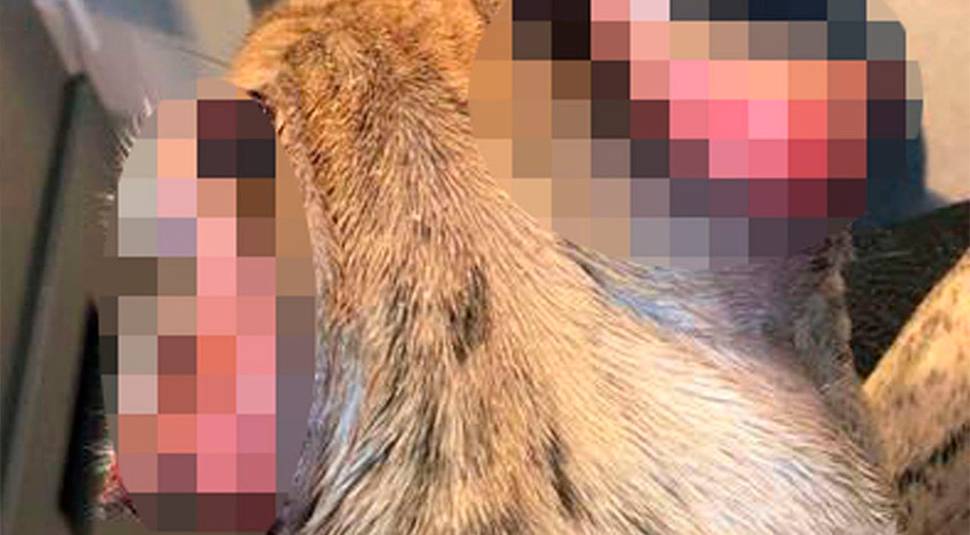 "Our hearts are broken seeing this beautiful little boy's body mutilated, and thinking of the horrors of the act. Not only does ear cropping create unnecessary physical pain and discomfort for dogs, but it can also leave animals with lasting trauma," the shelter wrote.
"Dogs without ears are more at risk for reoccurring ear infections and medical complications throughout their life. They also show expression through body language, and their ears play a big part in that."
The shelter has asked for donations to help with Claude's medical bills.
So far more than US$16,000 ($24,000) has been raised.