Jessie the much-loved moggie isn't sure if "he" is a male or a female.
His owner, cat-breeder Michelle Smallridge, of Remuera in Auckland, said she thought Jessie was a male when he was born about a year ago. Now she's not so sure.
He tried recently to mate with a female, then days later he came on heat as though he is a female.
"He's definitely got the urge to be male. He's definitely got some testosterone. And he's definitely wanting to be female. So he's a pretty confused cat."
Smallridge said Jessie didn't seem bothered about a possible mix of female and male organs and behaviour. "He just thinks he's normal."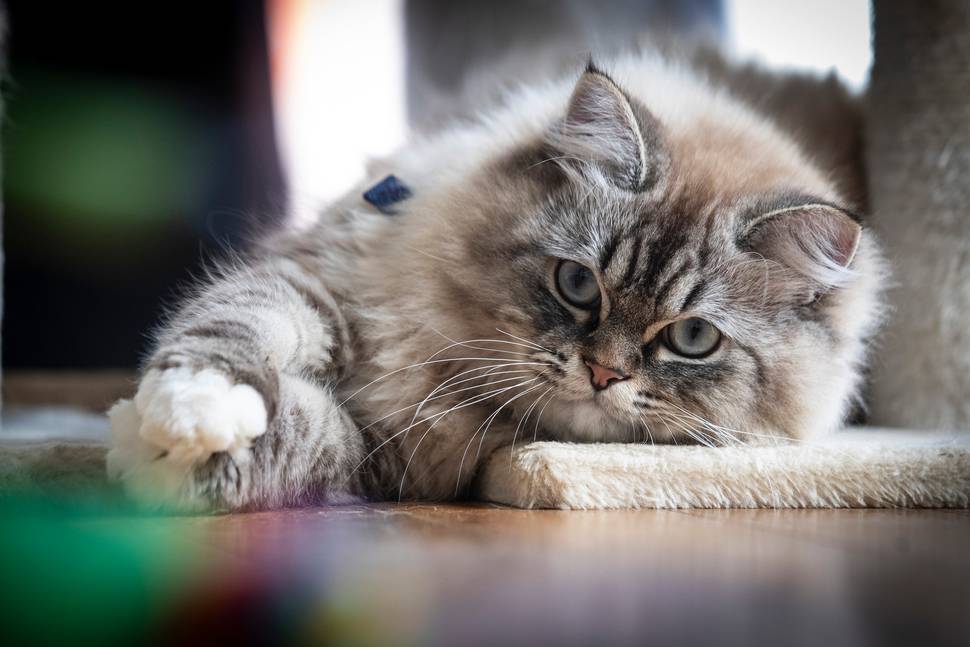 But he has had some anatomical difficulties. Surgery was done to help correct a problem from birth in which urine and faeces passed out of the same opening. The anomaly has meant he is prone to urinary tract infections, needs to be given laxative medication daily, and he sometimes has toileting accidents.
Vet Alastair Coomer said it wasn't yet clear what sex organs Jessie has. The cat is booked for a desexing operation, during which it is expected the question will be partly answered, and tissue will be sent to a lab to determine his chromosomal sex.
Coomer estimates that one cat in about 10,000 has elements of male and female sex organs. The mixes of organs in these intersex cats, also called pseudo-hermaphrodites, come in various combinations.
Smallridge, who sells her miradoll cats for $850 each, said Jessie was selected for a pet by an elderly woman, but Smallridge decided she couldn't let him go because of his difficulties, despite his friendly nature.
"He's a real social butterfly. He likes to go for rides in the car and he likes walks in the park."
Smallridge said she had always referred to Jessie as a male because she thought she had seen the necessary physical details when he was a kitten and now can't change.
"I can't call him 'it'."