Rising Wallaby No. 8 Pete Samu ducked behind a teammate because an All Black forward kept smiling at him during the haka.
And he got another surprise when a classy All Black told Samu to keep his Wallaby jersey.
The No. 8 played his sixth test for Australia over the weekend since moving back to his country of birth following three seasons with the champion Crusaders.
While the Wallabies enjoyed a morale-boosting win over South Africa in Brisbane, Samu has tasted heavy defeats against New Zealand in Sydney and Auckland.
But he still has some heart-warming memories involving his former Crusaders teammates - big prop Joe Moody and midfield back Ryan Crotty.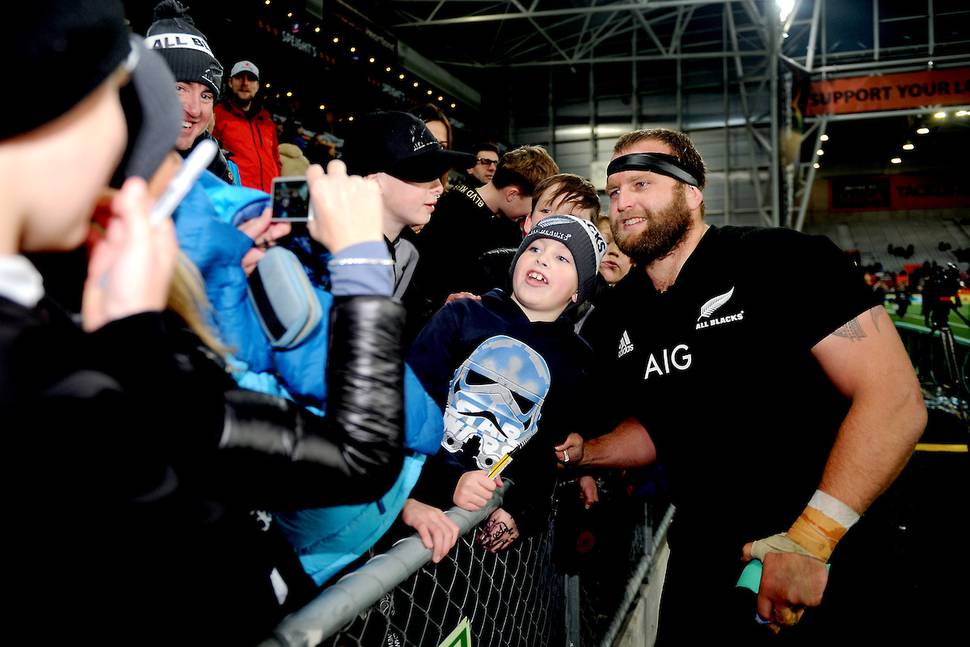 The 26-year-old Samu had been trying to psyche himself up by eye-balling Moody during the All Blacks' pre-match haka.
"I was trying to keep a straight face during the haka because I could see Joe Moody smiling at me," Samu told the Courier-Mail.
"I had to sort of step in behind one of our tall boys so I didn't have to look at him."
There was another surprise after the game.
"Ryan Crotty actually gave me his jersey. I went to give him mine as a swap but he said 'When you get a few more we can swap'," Samu said.
Samu was born in Melbourne, but his new rugby home is in Canberra with the Brumbies.
"A year ago I was playing with Tasman in the Mitre 10 Cup in New Zealand and this wasn't really a thought or a plan," said Samu, adding there was no indication he was ever considered an All Black prospect.
"Probably getting closer to home was the main reason (for returning to Australia) and obviously there is the World Cup next year."