There's a surge in the number of Kiwi travellers turning left as they get on the plane.
Travel agents and airlines say demand for business class is booming as fares come down, the range of products expands and the New Zealand economy remains buoyant.
Patronage at Auckland Airport's premium lounge has grown 10-fold in the past four years.
Flight Centre's general manager of product, Sean Berenson, said that throughout 2016, the number of Kiwis booking business class had increased 120 per cent.
''That's extraordinary - it's not like we're talking about 10 seats here, 10 seats there - it's thousands upon thousands, which is extraordinary for a country of this size."
Although just a handful of airlines offer first class, the growth in the number of New Zealanders travelling that way was even more spectacular - up eight times in two years - although he would not release numbers.
Business class bookings were up 15 per cent this year compared to the same time last year.
"We're still seeing growth which was rampant in 2016 continuing in 2017," said Berenson.
"The range of product is incredible - there's flat beds in every plane. If you went back even just five years, many of them were just nice seats and that makes a fundamental change to begin with."
Today, the agent is selling return business class fares to Los Angeles for just $4029 with Fiji Airways, and London for $5089 with Air China.
One Flight Centre client, Russell West, said he and his wife were resigned to flying economy class to England, with two internal flights in the United States, for work this winter, when his own research turned up return fares of around $10,000 each.
At a travel expo he was able to get economy fares for just over $7000 and was about to book when consultant Shruti Save ran another check and found business class tickets for the couple for just over $5000 each, flying American Airlines which was offering those deals at that time.
It was the first time he and wife Julie had been able to make the long haul in business, as they had previously been put off by the price.
"We couldn't afford it before. We usually dread it but not this time."
Corporate travel specialist Orbit Travel has seen business class growth of 8 per cent between 2015 and 2016.
Paul Rennie, managing director of Orbit World Travel Wellington and a veteran of more than 30 years in the travel industry, said premium fares had fallen by close to a third recently as the number of airlines grew.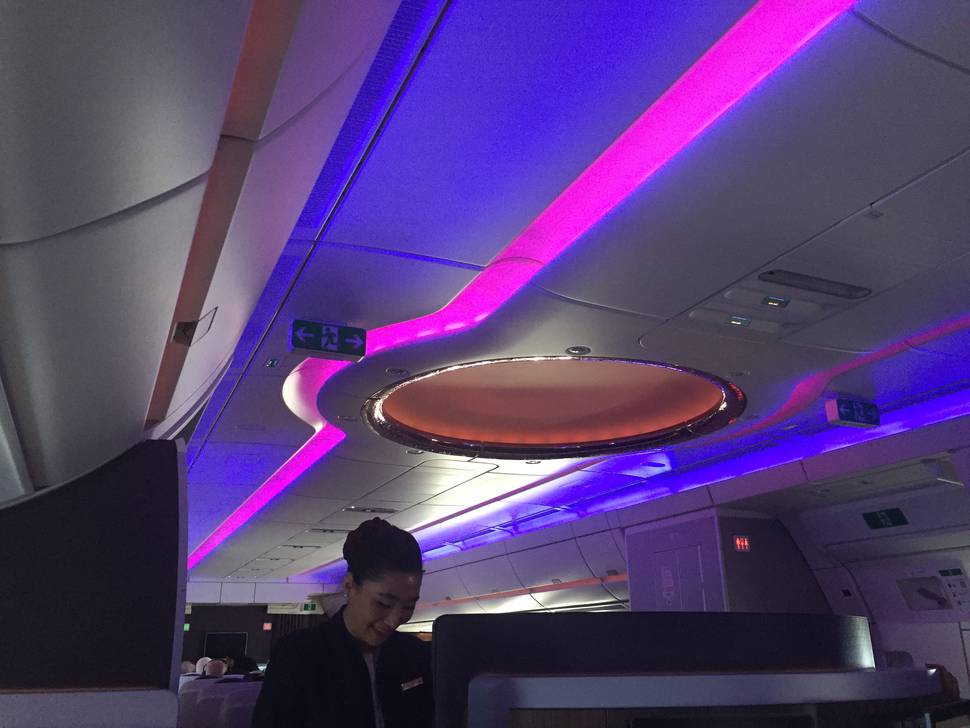 "When I first started it was seen as a luxury but it's not now - you've got people who came through and travelled economy to the States or Europe with their kids and now they've come back and want more tender loving care."
Another trend had been for those travelling for work, but being booked in economy, paying the difference to upgrade to premium economy.
"Quite a few organisations will pay for economy class and the travellers pay the difference to premium economy for as little as $700 - that's down from $2000-$2500. Over four sectors it's quite good value."
In the relatively buoyant economy, people were also borrowing more to travel, he said.
House of Travel marketing director Ken Freer says new airlines are trying to grow their profile with the Kiwi consumer and existing airlines are working to retain customer loyalty.
"The result of this is some fantastic airfare pricing for customers, which we're now seeing extend into business class as well as economy," he says.
It was selling Qatar Airways return fares from under $5900 to Europe and Philippine Airlines to London from $5295.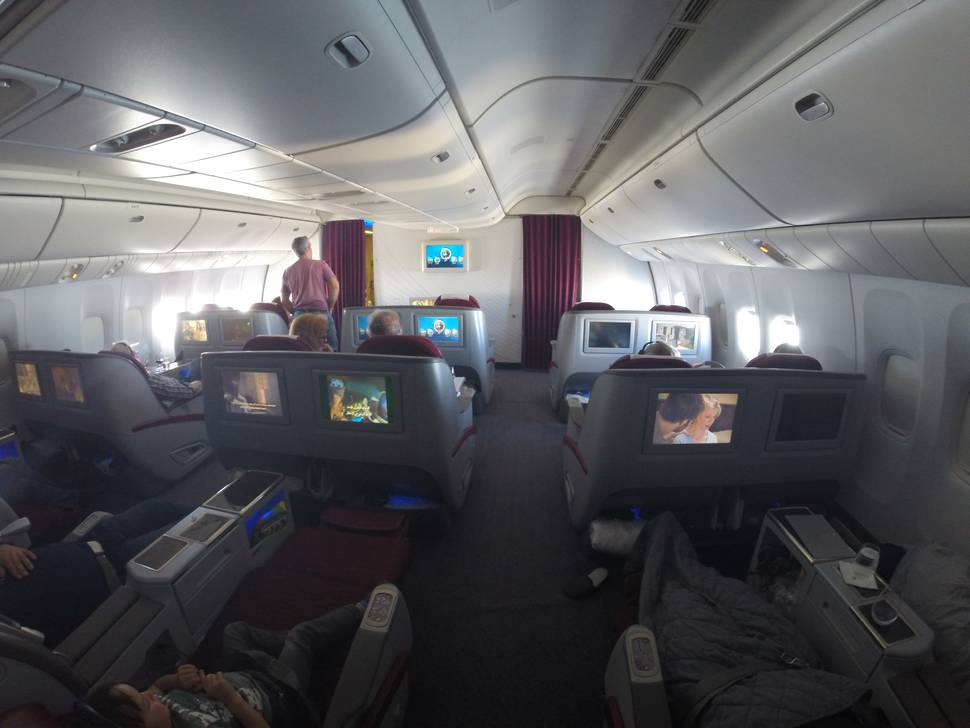 "Travelling business class is something on a lot of people's bucket list, and it is becoming more and more attainable as prices continue to drop."
Auckland Airport's Emperor Lounge provides services to 11 international carriers and members of several global lounge programmes and is also available to passengers who can pay to use it.
When it was opened in 2012, 10,096 passengers used it; last year 100,808 visited and the lounge is to be expanded.
The airport's acting general manager, aeronautical, Scott Tasker, said 11 new airlines had entered the market in the past two years and they all studied the size of the premium or business market before deciding to commit. They used some of the most modern planes that were kitted out with the newest business cabins. This meant more choice and lower prices, he said.
"You can be pretty certain that more Kiwis are taking up the opportunity to fly premium," said Tasker.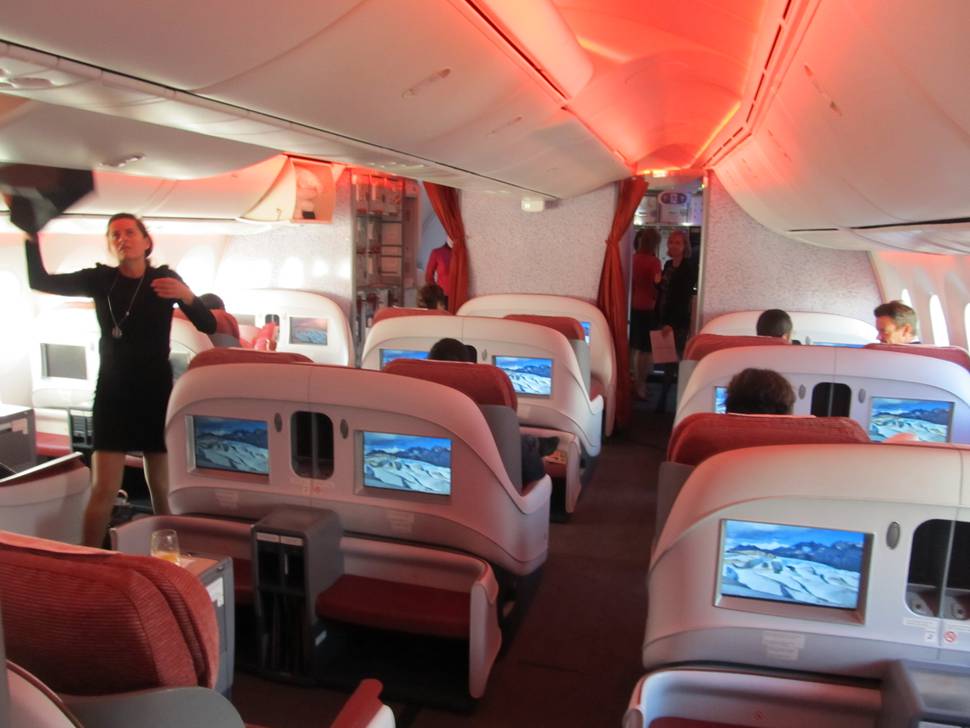 ANZ chief economist Cameron Bagrie says travel, and in particular business class travel, is a luxury good so it is expected that both will do well as income growth lifts across the economy and the economic expansion continues.
Both inbound and outbound travel had increased.
"'The arrival of foreign visitors usually creates the headlines, however departures by New Zealanders was up 20,000 in January on a year ago. I think we are attracting more upper end tourists," he said.
Many companies were undertaking marketing and making connections overseas. Changing demographics, such as the ageing population, and people heading off for a special trip were also driving growth.
Rising household wealth, mainly linked to house prices and increased confidence, was also boosting business class, said Bagrie.
Cathay Pacific's New Zealand country manager, Mark Pirihi, said 12 extra business class seats that came with its new A350 planes last October came at the right time. While not always full, there were extremely high and consistent load factors across the three cabins (including premium economy).
"There's a lot of growth in that leisure market. We're seeing families in business class," he said.
Spending more than $10,000 on business class tickets to Europe used to be the norm, but now there were regularly fares for around $6000 to $7000.
Air New Zealand aims at the high-end leisure traveller for its business class cabins.
"We don't have a big corporate market and so we rely on premium leisure. We want wealthy visitors out of China and South America," said chief executive Christopher Luxon.
Other carriers that did lay on luxury in the premium part of their planes did so for branding.
"Our learning is that they will see very little use of that front end - a lot of it is for positioning reasons."
Pirihi said consistent service was important.
"You can have all the bling, you can have the nice seats, but there's only so much food you can eat, so many movies you can watch. It has to come back to personal service and the consistency."