A group of New Zealand tourist businesses have been targeting key European markets at the biggest travel expo in the world during the past five days.
A group of around 15 businesses including Rotorua's Te Puia, Jucy rentals Hobbiton and Air New Zealand have been exhibiting to around 1000 travel buyers and 120,000 visitors at International Tourismus Borse (ITB) in Berlin.
Airlines, tourist operations and state tourist bodies from 184 countries showed off their latest products in the exhibition centre in the western part of the city.
The New Zealand businesses paid up to $5000 to display in one of 26 halls.
Global tourism expanded an estimated 4 per cent last year with 1.23 billion people taking holidays.
New Zealand tourism is one of the leaders of that boom. Visitor numbers exceeded 3.5m the year to January, up 11 per cent on the previous 12 months.
Tourism leaders and companies want to attract more Britons and Europeans who stay longer and spend more.
Tourism New Zealand headed the push at ITB and its director of trade, PR and major events, Rene De Monchy, told the Herald it was great for New Zealand to have its own stand there.
''Europe, specifically the UK and Germany, has always been one of six top markets and there continues to be a focus.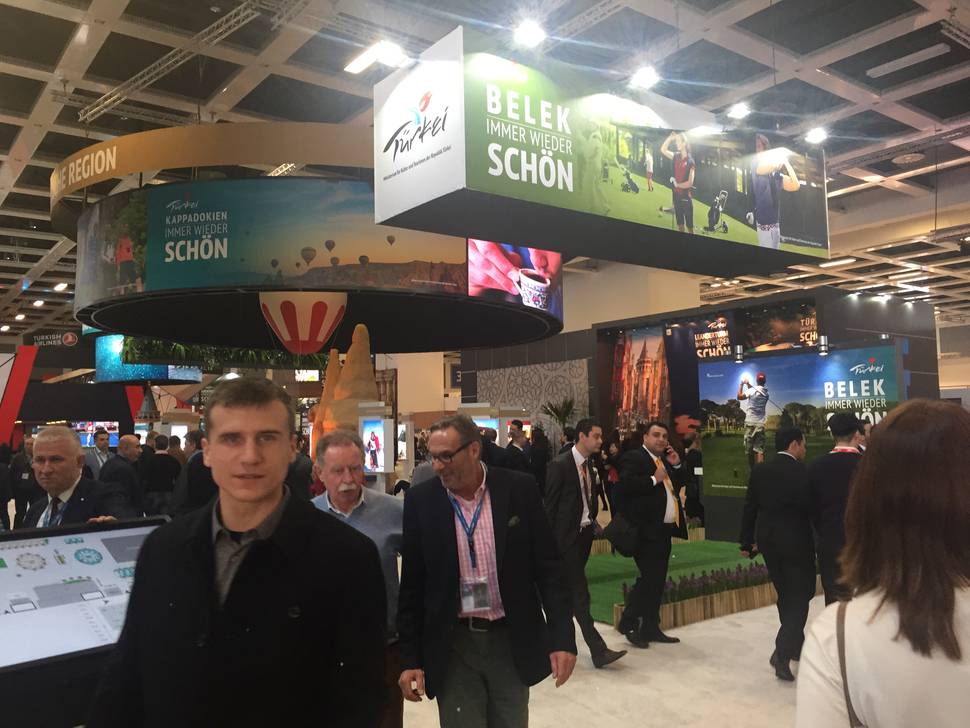 ''It's great to see the growth in arrivals coming out of Europe and what's great about that is that ... they travel right around the country, they're the longest stayers, too," he said.
Most inquiries on the first day centred on what new offerings the attractions had in the coming year.
Hobbiton's sales manager Henry Horne said the expo allowed his company to stay connected with global partners.
''The good news is that demand and interest continues to grow with most agents saying that it is generally on the most tourists must-do lists in regards to itineraries. Many dates over the peak period were booked weeks in advance so free [and independent] travellers are missing out.''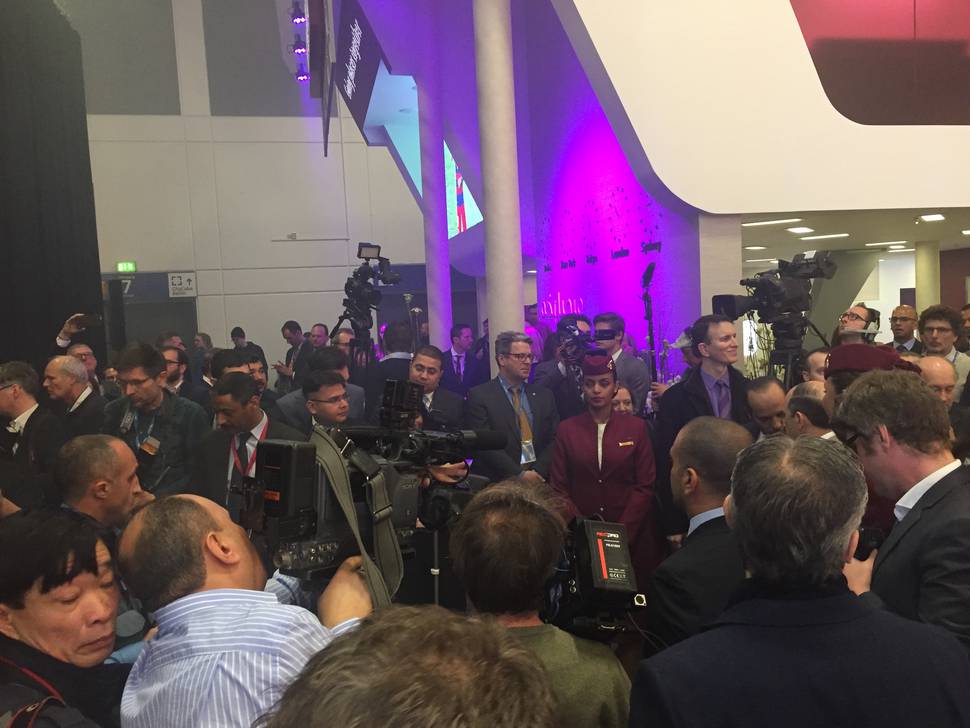 De Monchy said the growth in airlines coming to New Zealand was a great benefit.
"With us being a bit further away than most destinations that barrier is a bit higher, too. Having multiple ways of getting into New Zealand through different carriers with different routes is hugely important."
New carrier Qatar Airways now links New Zealand to about 40 European cities through Doha while Emirates has increased its capacity during the past year to connect to a similar number of centres.
Tourism New Zealand's regional manager for Europe, Pip Casey, said ITB presented a massive opportunity to showcase New Zealand tourism products to European tour operators.
"We have seen significant growth from our European markets recently with an increase in visitor arrivals from Germany of 15 per cent and 12 per cent from the UK for the year ending December 2016. We're also witnessing a continuing trend of these visitors coming to New Zealand in the shoulder seasons."
Having New Zealand tourism operators at market events will help to educate buyers about the great product New Zealand has to offer.
About 92,000 visitors from Germany and 215,000 from Britain came to New Zealand last year.
"Having New Zealand tourism operators at market events will help to educate buyers about the great product New Zealand has to offer."
Following ITB, Tourism New Zealand will exhibit at the Pacific Asia Travel Association (PATA) Exchange event this week in London.
Fifteen New Zealand product suppliers will meet with more than 90 British product managers at the event designed to connect buyers with sellers to create new business opportunities.
"The PATA Exchange allows New Zealand suppliers to connect with key decision-makers from tour operators, travel agencies, and wholesalers to grow New Zealand's footprint in the UK."
Together with 14 New Zealand product suppliers, Tourism NZ is also conducting training events during three days in London, Glasgow and Manchester.
The Kiwi Roadshow runs from March 14-16 and will train more than 250 UK travel agents on how best to sell holidays to New Zealand.
•Grant Bradley attended ITB courtesy of Qatar Airways