Buckwheat, kombucha and green coffee extract — supermarkets are jumping on the nutritional bandwagon with a dazzling array of new produce.
If you have been into one of the newer supermarkets lately, you'll have noticed a new section - or maybe a whole new aisle - devoted to health food. It's a noticeable trend.
The health aisle in the country's newest Countdown in Ponsonby is a good example. Next to fresh produce is a wide swathe of green filled with nuts, seeds, bliss balls, smoothie mixes and alternative grains.
The packaging is vibrant and often novel. Some things are alarmingly expensive, others are more prosaic and relatively cheap.
Dietitian Katrina Pace thinks this is a positive trend. "The best thing about the health food aisles is the fact they are there," she says.
"We can buy these great products alongside our regular shopping rather than having to go out of our way to specialist shops. This makes them slightly cheaper and much more accessible."
Countdown's General Manager Merchandise, Chris Fisher, says this section is key to the supermarket of the future and explains he sees the health food offering starting as soon as people walk into the store, in the fresh produce area.
"Everyone around the world is talking about the fact that scratch cooking is better for you. Food that comes from a plant, not that's been made in a plant. So a big focus has been on dialling up the quality in fresh fruit and veg."
Health food is a category on the up. "This area is in double-digit growth across the board," says Fisher. That has driven Countdown to include expanded health food sections in 122 of its stores.
The heath food aisle is deliberately "a store within a store", to reflect the way people shop for these kinds of foods.
Apparently shoppers from Ponsonby to Palmy want health foods. How much of what you find in the health food aisle is healthy?
Gluten-free products
The gluten-free section in almost any supermarket has expanded to include everything from bread to cake mix.
People who have issues with gluten say this is a great thing.
Kath Fouhy, senior performance dietitian at High Performance Sport and a Coeliac NZ Board member, agrees.
"The number of gluten-free products now is far greater than what it was only a few years ago, which for coeliacs is great news. It helps increase the variety of food available to them to choose from," she says.
"Prices are coming down, too."
But she sounds a note of caution to those imagining gluten-free foods are inherently healthier than other foods. They are usually "of similar nutritional composition in terms of macronutrients to their gluten-containing counterparts".
And some might be less nutritious. "One difference with gluten-free products is they tend to have a lower fibre content, particularly items that are processed, like snack foods and breads," Fouhy says.
We shouldn't fool ourselves gluten-free cakes and treats are a healthy free pass. "Any cakes or cake mixes - gluten-free or not - should be kept to 'treat' times."
Fouhy encourages those on a gluten-free diet to choose breads with added grains and higher fibre and to aim for breads with more than 5g fibre for each 100g.
Alternative grains, pastas and noodles
If you haven't encountered quinoa, buckwheat, sorghum or amaranth recently, you might not be getting out much. Even Kiwi favourite Weet-Bix includes a gluten-free, sorghum-based product in its range, and in pasta, you'll find everything from rice and quinoa-based shapes to edamame and mung bean fettucine.
The variety of grains and flour-based products seems to be getting wider. Are they good for us?
"Including a variety of whole grains in the diet is a great way to achieve a variety of nutrients," says Fouhy. "All grains provide a rich source of carbohydrate whether they are gluten-free or not, so they help provide energy for the body."
Some pasta has additional benefits. The bean-based noodles in particular are higher in protein and much higher in fibre than regular pasta, good for gut health.
Smoothie boosters, protein and 'superfood' powders
Wander any health food section and you'll see an array of powdered vegetables, protein powders with promises of enhanced sports performance, colourful "smoothie boosters" designed to add antioxidants to your blender creations and powders sprinkled liberally with "wholefood" and "superfood" claims.
Some are eye-wateringly expensive - a 200g pack of "supergreens" powder will set you back $38.95 at Countdown Ponsonby.
ABC Nutrition dietitian Angela Berrill says we don't need superfood powders to be super-healthy.
"It's great that people are getting more focused and interested in improving their health," she says. "But to be honest, I'd go for a wholefood, less processed approach and steer clear of these powders.
"I'd prefer people get their antioxidants from fresh fruit and vegetables. These things in powdered form are really quite processed and might have added sweeteners and salt.
"We're better off eating fresh produce, or even using some frozen to keep costs down."
Berrill takes a similar "food first" approach to protein powders.
"The evidence shows most Kiwis are getting more than enough protein," she says. "For an athlete, or if someone is concerned they're not getting enough protein, it's worth talking to a registered dietitian or nutritionist about their individual situation."
For gym bunnies who think they need protein powders, Berrill still recommends food. We get protein from dairy, eggs, legumes, nuts and seeds as well as meat and fish.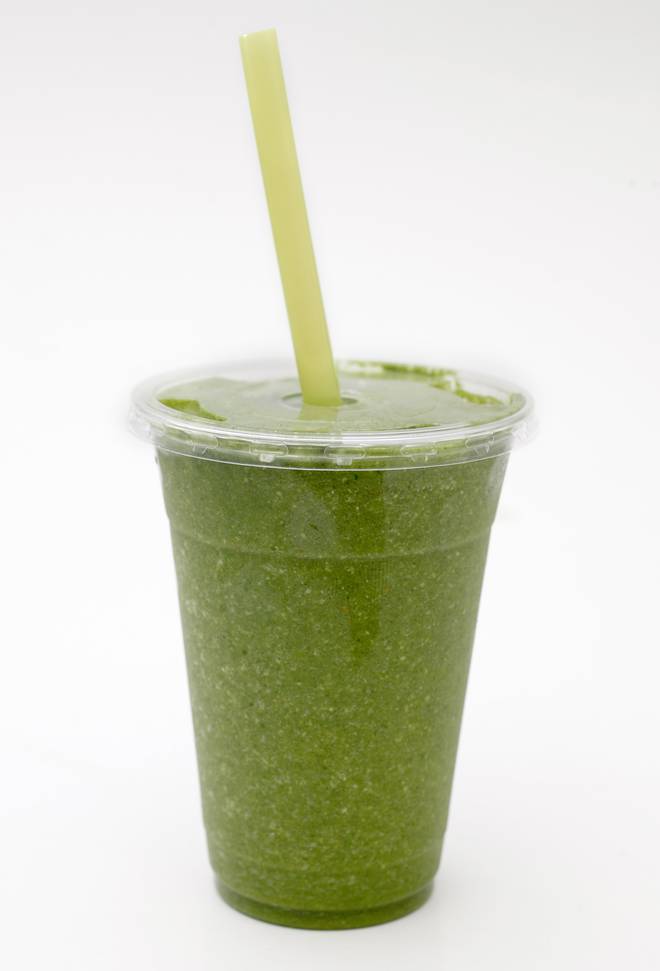 'Healthy' snacks and chips
A colourful section of the health food section contains vege chips, quinoa chips, rice chips and savoury snacks - many gluten- and dairy-free - all pushing a healthier image.
Christchurch dietitian Leah Stening is not convinced. "What's real about a chip?" she says.
"Quinoa and rice are whole foods, but they're then converted into rice crisps and crackers they become just another refined food."
Stening says many "new" foods and processes are "just refining in disguise". If you're going to choose a chip - whether it's quinoa or potato - bear in mind they're a high-energy treat.
Kombucha and kefir
All things fermented are big in the world of healthy eating right now - and rightly so, according to Katrina Pace.
"In the fast-moving, high-stressed, poor-digestion world we live in, [fermented foods] are a quick and easy way to improve our digestive and therefore whole body health," says the dietitian at Nourished in Auckland.
But it's worth taking care, she warns.
"Kombucha and kefir are really good for replenishing beneficial bacteria to our digestive systems. But sometimes the bought ones are not quite as great as making it yourself. Bought kombucha is often sweeter than home-made."
She recommends looking for unsweetened versions and keeping an eye on serving size.
"Kefir isn't just a 'drink because I'm thirsty' drink, it's also a functional food. If you drink a whole bottle of kombucha at once you are likely to get some interesting side effects, especially if you have a history of digestive complaints. So by all means choose these drinks, just don't drink the whole bottle at once."
Alternative sugars and sweeteners
If you're still using regular old white sugar, you are so last century. Now you can choose from a wide range of other sweeteners, including coconut sugar, coconut nectar, rice malt syrup and stevia.
They're often promoted as more natural and healthier than white sugar.
But we might be kidding ourselves here, according to Angela Berrill.
"It's really interesting to see these sugars popping up in so many foods," she says. "But they are just another form of sugar. They act in our bodies just the same."
She points out the World Health Organisation classifies these sweeteners (with the exception of stevia) as "free sugars", exactly the same as white sugar.
And they shouldn't be in the health food aisle. "They should be right next to the regular sugar."
Fruit snack bars and raw balls
A growing category, raw balls and bars, are often made from nuts and dates, and have refreshingly short ingredient lists.
Katrina Pace says these can be useful snacks, and "they generally are artificial additive, flavouring and preservative-free".
She warns some bars contain refined sugar, "just under other names, such as brown rice syrup or agave syrup".
"Old-style artificial sweeteners such as erythritol are also seeing a come-back in 'healthy' snack products as people choose to avoid aspartame. These have side effects like diarrhoea and bloating.
"And they're not all that 'natural'."
That said, raw balls and bars can certainly be a better choice of snack than bought muffins, slices and chips, says Pace, "but chopped vegetables or fruit with a small handful of nuts is a cheaper and even better choice".
The stars of the health food aisle
Nuts and seeds
Come with a multitude of benefits from fibre to healthy fat. Take advantage of the "make your own" nut grinders, too, to get fresh-peanut butter with nothing added.
Whole grains
Choosing wholegrain options in cereals, crackers, pasta and rice will add fibre and vitamins.
Herbal teas
These make great caffeine- and sugar-free alternatives to sugary drinks and coffees.
Fresh fruit and vegetables
The original whole foods, and although not strictly strictly in the health food aisle, they're true health superstars.
Health foods you've never heard of
Maca
Peruvian plant whose powdered root is promoted as a supplement for issues ranging from lack of energy to sexual dysfunction. Evidence seems scant.
Green coffee extract
Fresh coffee bean extract. Used as a weight-loss supplement. Insufficient evidence.
Maqui berry
South American berry high in antioxidants. Supplement or powder taken for weight loss, heart disease and "detoxification". Benefits are unproven.
Purple cornflour
Made from purple corn.
Promoted as having antioxidant benefits. These are unproven.