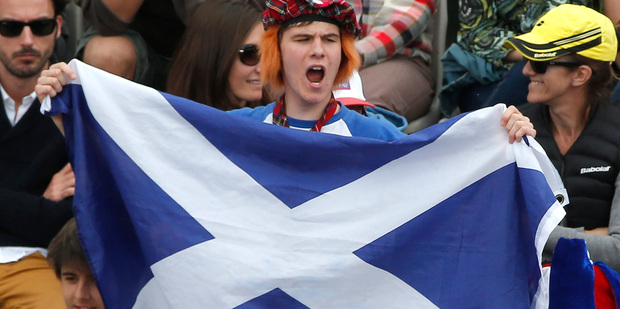 An opinion poll says voters in Scotland are narrowly divided over whether the country should declare independence from the rest of Britain.
The Financial Times newspaper says 47 percent of adults in Scotland oppose independence, while 40 percent favor it. The poll had an error margin of three percentage points.
The gap between the two camps of Scottish opinion has narrowed since government leaders in London and Edinburgh agreed last year on terms for the referendum. Scots cast their ballots Sept. 18.
Is Scottish independence a good idea? Here is the latest selection of Your Views: