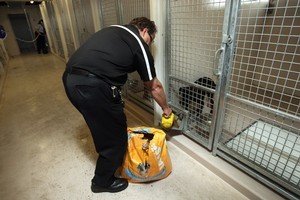 One in three dogs that are seized and taken to pounds across Auckland are destroyed because they are unclaimed and unsuitable for going to new homes.
About 3300 of impounded dogs were put down and only 670 adopted in the year to June 30, according to "euthanasia'' figures released by the Auckland Council.
One Auckland Council member says some of the dogs "are being killed
unnecessarily".
"Older and uglier" dogs are often the first to go, as they have less chance of being rehomed.
Debate on this topic is now closed. Here is a selection of Your Views: