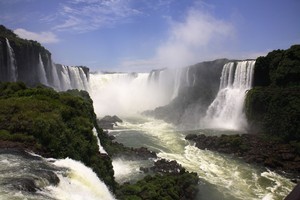 Last week saw the provisional unveiling of the 'New Seven Wonders of Nature'.
The top seven are:
2. Table Mountain, Cape Town, South Africa
3. The Iguazu Falls on the Argentina-Brazil border, South America
6. Puerto Princesa Subterranean National Park, The Philippines
7. Komodo National Park, Indonesia
Which places of natural beauty would you most like to see?