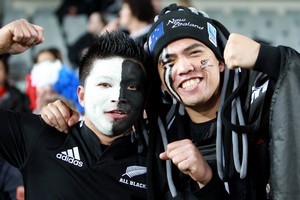 Every side fancying their Rugby World Cup chances will have noted the All Black strike power.
Analysts will also have noticed the strength of their defence as they held a rollicking French start at Eden Park on Saturday before that line became a bit fractured when they were forced to wheel out some injury reinforcements.
There were significant markers wherever you looked before, during and after the All Blacks' 37-17 victory at Eden Park.
Tell us what you think.
All Blacks v France - What did you think? Here is the latest selection of Your Views: