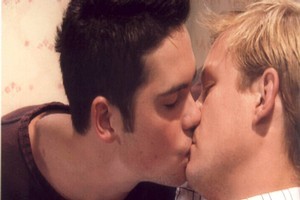 British soap Coronation Street has been labelled "the Sodom of the North" by a British writer who laments the expanding number of gay characters and its "sexual propaganda".
Brian Sewell, a writer for the Daily Mail, says the soap has morphed from its "gritty, working-class" Lancashire roots to "shoddy, tinsel-edged glamour" where the characters are "showered, prinked and perfumed - particularly the men".
His comments have been slammed by commentators in Britain - and even posters to the Mail's often partisan website.
Is Coronation Street too gay? Here is the latest selection of Your Views: