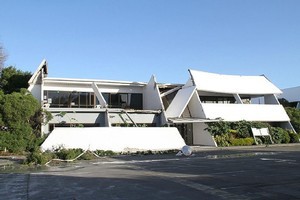 Earthquake Recovery Minister Gerry Brownlee has indicated he knows when Christchurch residents may be told their homes are damaged beyond repair - but he won't be drawn on a timeline.
Hundreds of people have been working over the weekend on the city's much-awaited land reports, as residents wait for news on whether the land beneath their homes is condemned.
Many residents, particularly in the east of the city, have been living in limbo since the February 22, not knowing whether their homes can remain occupied.
Debate on this issue is now closed. Here is a selection of Your Views: