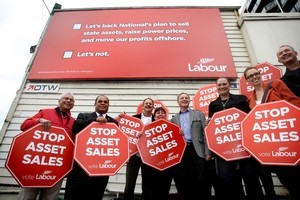 Voters do not like National's plans to sell shares in Air New Zealand and other state assets but they are not abandoning the party, a Herald-DigiPoll survey shows.
The party's popularity has not been dented despite a large majority of voters opposing one of its main policy planks for the election in six months - a partial sale of some state assets.
With 54.4 per cent support from decided voters, National has kept its commanding lead over Labour, which is on 33.7 per cent.
Would National's proposed asset sales stop you voting for them? Here is the latest selection of Your Views: