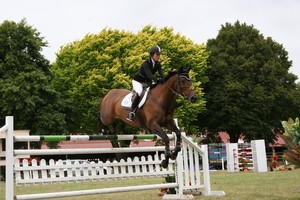 Top Kiwi showjumper Katie McVean continues to set the equestrian world alight - this time in announcing the sale of her stunning home-bred mare Dunstan Delphi for an undisclosed multi-million dollar deal.
In what will surely be the most expensive horse ever sold out of New Zealand, nine-year-old Delphi is set to become a star for the Saudi Arabian Equestrian Federation who will co-own her with a yet un-named rider.
According to reports last week McVean turned down a $10 million offer for Dunstan Delphi.
Should Katie McVean have sold her horse? Here is the latest selection of Your Views: