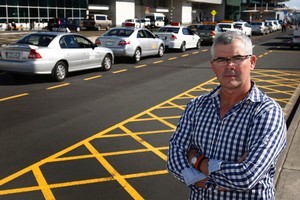 A visitor to Auckland was charged $42.30 for a taxi ride of less than 1km thanks to a rule on short journeys.
Christchurch businessman Mike Beauchamp caught an Auckland Co-op taxi from Auckland Airport's domestic terminal to Butterfly Creek wildlife centre on February 14.
"We drove the 900 and something metres. And we stopped at Butterfly Creek, and he said, 'That will be $42.30 please'," Mr Beauchamp said.
The fare was high because of a taxi premium of $25 for any trip that does not exit a specific area around the airport.
Are Auckland Airport taxi charges reasonable? Here is the latest selection of Your Views: